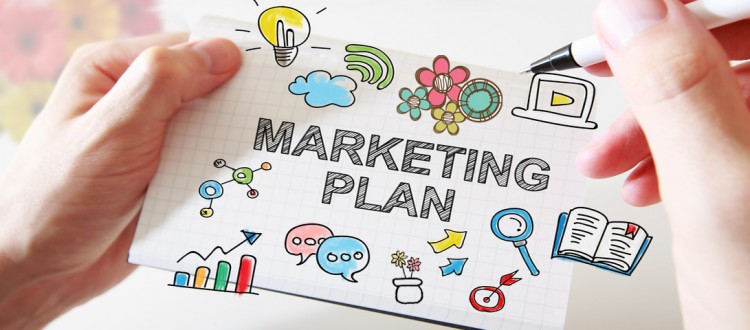 Building an Integrated
Marketing Plan
"If you build it, they will come." It worked for Kevin Costner in Field of Dreams, and it can work for your shop too – if you get your marketing right.
On June 21, FTD hosted "Building an Integrated Marketing Plan," a webinar presented by Tina Coker AIFD, PFCI. Tina currently owns and operates two flower shop locations in eastern Florida, Designs of the Times Florist and Merritt Island Florist. She is also a past president of AIFD.
As Tina told the group, the goal of developing an integrated marketing plan is to "blend your marketing efforts with the goal of adding more sales to your store!"
Calculating a budget
Tina began the webinar by helping attendees calculate how much they should plan to spend per year on a marketing budget. According to the U.S. Small Business Administration, businesses should earmark between two and three percent of their gross revenues for run-rate marketing and three to five percent for start-up marketing. These are just ballpark figures and actual spend depends largely on industry, the size of your business, what your competition is up to and your business's growth stage. Businesses that are in the early years of brand building can expect to spend up to 20 percent of their revenues on marketing.
"When you're starting a business, make sure you're really aggressively advertising," Tina said.
Spending marketing dollars
Once you've settled on a figure, where should you spend your money? Tina suggested considering both branding and campaigns. Branding activities could include creating a website or sales collateral such as brochures, postcards and packaging. Campaigns include local advertising, store events and holiday promotions.
Allocating resources
Tina then showed webinar attendees a sample marketing budget that was broken down by month and activity (catalogs, statement inserts, etc.). Organizing your efforts this way helps keep you on budget and gives you a quick snapshot of your marketing for the entire year.
Visit FTDi.com/localmarketing to access our library of free customizable marketing tools.
Selecting media
With so many different ways to advertise, how do you know what's right for your shop? Tina broke down the benefits of the major media types for webinar attendees:
Radio: Instant gratification (this is popular during the holidays and commonly leads to a spike in sales, Tina said)
Television: Builds brand awareness
Print (newspapers/magazines): Research shows consumers buy for the ads they see
Direct mail: Longer shelf life
Social media: Engages customers, get to know them better by seeing what people like
Internet: The new equivalent of the Yellow Pages
To get even more bang for your advertising buck, be sure to apply for FTD's Co-op Advertising program. When you feature the iconic Mercury Man in your advertising, FTD will credit you 50 percent, up to $2,500 ($3,000 Canada) in a calendar year.
Postage considerations
Tina strongly recommended Every Door Direct Mail, or EDDM, a United States Postal Service program that allows users to pick and choose who receives their mailings based on location, average household income and more.
Calculating ROI
How do you know if your marketing efforts are paying off? Tina suggested using the following calculation.
Start with the total cost of the marketing piece plus postage or any other associated cost.
Multiply the number of pieces you sent by 2 percent.
Multiply that number by the average order cost.
Multiply that result by your cost of goods.
Take that answer and subtract your cost of goods. This is the total revenue generated.
If the revenue that your campaign generated is less than you spent on it, it might be worth reevaluating your efforts.
To view the complete webinar online, visit www.FTDUniversity.com.
3