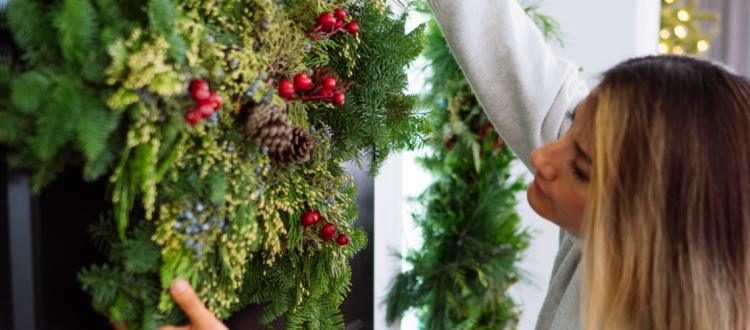 Competing Locally: Small Business Owners' Guide to Thriving During the Holidays
The holiday season is a crucial time for small business owners to boost their sales and make a significant impact on their annual revenue. However, competition can be daunting. To succeed, small business owners must leverage local marketing tactics that connect with their community and set them apart from the larger, impersonal competition. Here are some top tips to help you compete locally and get ready for the holidays.
Build Strong Community Relationships
One of the most significant advantages small businesses have is their proximity to the community. Foster strong relationships with local residents and organizations through community engagement. Sponsor local events, collaborate with neighboring businesses, and actively participate in community activities. This builds trust and loyalty among your customer base.
Optimize Your Online Presence
While local marketing focuses on your community, a robust online presence is essential. Ensure your website is up-to-date, mobile-friendly, and optimized for local search. Claim your Google My Business listing and encourage customers to leave reviews. Local customers often search for businesses near them online, so make sure your business stands out.
Plan Special Holiday Promotions
Create enticing holiday-themed promotions and events for Thanksgiving and beyond. Consider offering exclusive discounts, hosting festive DIY events in-store, or providing holiday-themed products or services. These incentives can draw customers to your business and keep them coming back throughout the season.
Showcase Your Unique Value Proposition
Highlight what makes your business special. Whether it's exceptional customer service, locally sourced products, or a one-of-a-kind shopping experience, emphasize these qualities in your marketing efforts. Show customers why choosing your business over national competitors is a better choice.
Social Media Marketing
Leverage social media platforms to connect with your local audience. Post engaging content, share holiday stories, and run targeted ad campaigns. Utilize local hashtags and geotagging to increase your visibility within the community. Social media is a powerful tool to promote your holiday offerings and interact with customers.
Email Marketing Campaigns
Build an email list of loyal customers and use it to send out holiday promotions, newsletters, and updates. Personalize your emails, address customers by name, and tailor your messages to their interests and purchase history. This personal touch can make a big difference in retaining and engaging local customers.
Collaborate with Other Local Businesses
Form partnerships with complementary local businesses. For example, a florist could collaborate with a wine shop to offer special holiday packages. Cross-promotion can expand your reach and attract new customers who are already interested in local products and services.
Create a Memorable In-Store Experience
Ensure that your physical location reflects the holiday spirit. Decorate your store with festive decor, play holiday music, and offer refreshments. A warm and welcoming atmosphere can make shoppers feel more connected to your brand.
Offer Convenient Shopping Options
Provide customers with convenient shopping choices, such as online ordering with curbside pickup or local delivery. Many shoppers appreciate the flexibility of choosing how they receive their purchases, especially during the busy holiday season.
Show Gratitude to Your Customers
Don't forget to express your appreciation to your loyal customers. Consider sending thank-you notes, offering exclusive discounts to repeat customers, or hosting a customer appreciation event. Demonstrating your gratitude can strengthen customer loyalty.
In conclusion, competition is challenging but not impossible for small business owners. By focusing on building strong local connections, optimizing your online presence, and offering unique value, you can stand out and thrive in your community. Use these top tips to prepare your business for the holidays and watch your local customer base grow.
0