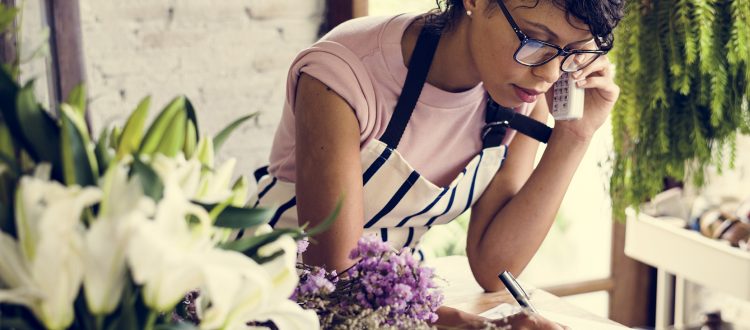 How-to Link Your Website to Google Business Profile
In today's competitive market, having a strong online presence is crucial for the success of your flower shop. One of the essential tools for enhancing your online visibility is Google Business Profile. By linking your primary ecommerce website to your Google Business Profile, you will receive a range of benefits that can help your online business grow and thrive.
Benefits of Linking Your Ecommerce Website to Google Business Profile
Increased Visibility in Local Search Results
When you link your primary ecommerce website to Google Business Profile, your flower shop becomes more prominent in local search results. This means that when potential customers search for products or services related to flowers in your area, your listing is more likely to appear at the top of the search results, increasing the chances of attracting local customers.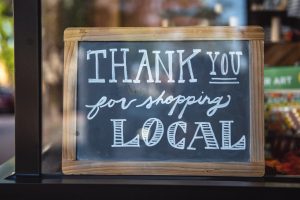 Enhanced Trust and Credibility
A well-optimized Google Business Profile provides essential information about your business, such as your location, contact details, hours of operation, and customer reviews. This transparency helps build trust and credibility with potential customers, making them more likely to choose your ecommerce store over competitors.
Improved Click-Through Rates (CTR)
Having an integrated Google Business Profile allows you to display your website link prominently in search results. This makes it easier for users to click through to your website, resulting in higher click-through rates and potentially more conversions (aka sales).
Better Insights and Analytics
Google Business Profile provides valuable insights into how customers discover your business online. By linking your website, you can access data on user interactions with your listing, allowing you to make data-driven decisions to improve your online presence and marketing strategies.
Mobile-friendly Experience
Many users access Google on their mobile devices. A linked Google Business Profile ensures that mobile users can easily access your ecommerce website, making it convenient for potential customers to explore your products or services while on the go.
Now that we've discussed the advantages of linking your ecommerce website to Google Business Profile, let's go through the steps to set it up.
How to Link Your Ecommerce Website to Google Business Profile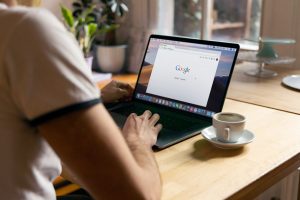 Step 1: Create or Claim Your Google Business Profile
If you haven't already, you'll need to create or claim your Google Business Profile. To do this, visit the Google My Business website here and follow the prompts to set up your profile. If your business already has a listing, you can claim it and verify your ownership.
Step 2: Verify Your Business
Google will typically send you a verification code via mail to the physical address of your business. Once received, follow the instructions to verify your business. Verification helps ensure the accuracy of the information you provide. You can get support verifying your business here.
Step 3: Log In to Google My Business
After verification, log in to your Google My Business account.
Step 4: Add Your Website
In your Google My Business dashboard, navigate to the "Info" tab. Here, you can add or edit the website link for your business. Enter the URL of your primary ecommerce website and save the changes.
Step 5: Review and Optimize Your Profile
Make sure all the information on your Google Business Profile is accurate and up to date. This includes your business name, address, phone number, hours of operation, and high-quality photos of your floral products or services.
Step 6: Regularly Update Your Profile
To maintain a strong online presence, regularly update your Google Business Profile with new information, such as promotions, events, or changes in business operations.
By following these steps and linking your primary ecommerce website to Google Business Profile, you can harness the power of this valuable tool to enhance your online visibility, attract more customers, and ultimately boost your ecommerce business's success. Don't miss out on the benefits of this simple yet effective strategy for online growth.
0