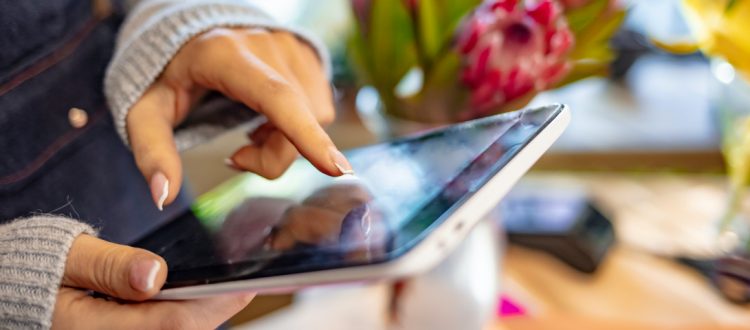 Top Tips for Merchandising Your Website
Your digital presence is key when it comes to growing your flower business through your online marketing presence. Most customers will find you and your products based on your website and social media presence, so it's important to make the most of it to ensure your online business remains thriving all year long.
Set Your Goals
Look back at last year's numbers for each month or season so you can make realistic marketing goals. See what merchandise did the best and which ones didn't work out as well so you can adjust your ordering and promotions. Tailor the new season to keep those pieces that seemed to be more popular with your customers while adding new trends to drive business forward.
Get Visual
A picture is worth a thousand words, but a video is priceless. Great photos and visual banners are essential to making your website eye-catching and easy to navigate. However, in 2022 over 86% of businesses used videos as part of their marketing strategy, and that number is expected to keep rising. In order to keep up and stand out online, you'll definitely want to incorporate   videos on your website and social media. Give your customers an inside look into what you and your business are all about with a short video featuring you, your staff, and featured products. Tailor seasonal marketing campaigns by posting how-to videos on arranging flowers for events like a baby shower or birthday party, or how to choose the  perfect Valentine's Day gifts.
Connect Through Social Media
Your website is your online store, but your social media is the best way to personally connect to your customers and reach potential new customers. Let people know what makes your business special or what kind of services or products you may offer that are unique. Posting videos on your social media pages is a great way to get more people to click on your business webpage. Consider posting monthly IG, TikTok, or YouTube videos that feature products for the holidays or seasons that are upcoming. For example, start posting videos about Easter flowers and baskets in March, and give customers gift ideas or floral trends for upcoming graduations in May. Social media is also a great way to reach out to your local customers to discuss new sales and promotions or let them know when your business will be at a local event, like a farmer's market or craft fair.
Highlight Flower Driven Holidays
Most people have the major flower giving holidays like Valentine's Day, Mother's Day, and Easter on their radars, but your customers will appreciate the reminder about all the lesser-known floral holidays such as International Women's Day, Administrative Professionals' Day, or Earth Day. Changing up your homepage visuals and social media each month to feature these holidays and associated merchandise are a great way to guide customers to shop for gifts they may not even know they needed!
Brag About Who You Are
Since so much of online shopping is based on positive reviews, don't be shy about posting those reviews left by happy customers on your website. Online reviews are the digital equivalent of word-of-mouth. In fact, 88% of consumers trust online reviews for a business as much as a personal recommendation from a friend. A high rating of customer satisfaction not only equates to more repeat business, but it makes potential new customers trust your business before they even shop.
Partner Up
A simple way to expand your marketing strategy is to team up with another local business to help promote each other. For example, team up with a local bakery, ice cream parlor, balloon shop, or candy store to create gift collaborations for various holidays or events. Consider offering discounts or incentives to local wedding venues, funeral homes, or other banquet facilities that regularly use flowers for events. When it comes to building business relationships and customer satisfaction, there's definitely more strength in numbers.
Let FTD's Marketing Concierge Service help drive your business forward with our tailored marketing campaigns to help guide more traffic to your website. Reach out to your Field Account Manager to learn more!
0