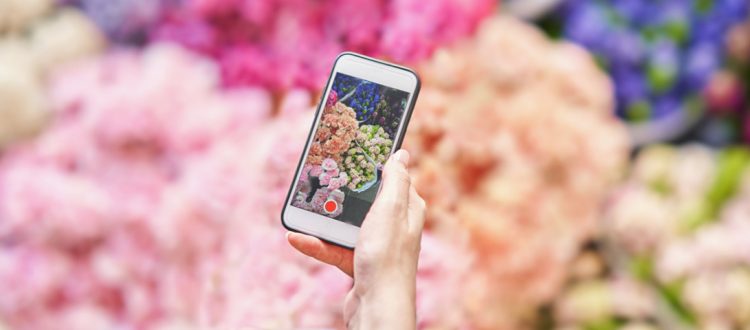 How to Optimize Your Website with SEO
You've likely heard about how important SEO is for your marketing strategy. Yet, for as much as you may have heard about it, perhaps you're not sure what exactly SEO is, or why it's so important for your business. FTD marketing consultants Carly Stroud and Cameron Archibald recently broke down what SEO is and how it can positively impact your business in a webinar for member florists.
What is SEO?
SEO is an acronym that stands for "Search Engine Optimization," which is the process of increasing the visibility and organic ranking of your website on search engine results pages (SERP). Simply put, it's designing your website and online presence with targeted language and keywords to ensure when customers use search engines like Google to search for flowers and other products your business offers, your website pops up on the first page of results.
Why Your Online Presence is Everything
The internet has become our global marketplace, which is why you have to remember the old adage of one of the most important factors that lead to a successful business: location, location, location. Today, your business "location" is determined by how visible you are on the internet, which is why it's crucial for your SEO game to be strong.
97% of people learn more about a local company online than anywhere else.
78% of online searches result in offline purchases.
50% of searches result in a store visit within one
Ways to Ensure Your Website Is Getting the Most Traffic
Google analyzes various factors when deciding which websites have more authority, and thus rank higher in SERP. Using SEO to optimize your website will help you rank higher on search engines like Google by incorporating the following techniques:
Relevant titles and descriptions: Use relevant keywords, title tags, and meta descriptions such as "order flowers," "flower delivery," or "local florist" with city names and other relevant geographic information. Meta descriptions should include your business name, keywords, and calls to action such as "shop now" or "visit today."
Location: Include your business name and location with keywords such as "Miami florists" or "flower delivery in Miami" to allow the search engine to pin your business on local maps and "places near you."
Quality links: Implement backlinks to external sites connected to industry related articles from non-competitive sites. The more connections you have to other quality sites within the industry, the higher you will rank in the category for the search engine. Think of it as online networking.
Connect all sites and domains: Blogs and social media content are great ways to connect to your website to increase web traffic and web authority. Posting separate sites will only dilute the traffic to your website. Keeping your social and blog web traffic directly connected to your home website helps verify and strengthen the reliability of your site, making it rank higher on search engines.
Customer reviews: Both search engines and potential customers are more likely to trust a business with a multitude of reviews, especially good ones! Encouraging your customers through your business social media to leave reviews on your webpage will increase web visibility, authority, and ranking on SERP.
Paid Ads vs. SEO
If you're wondering if you should focus on SEO or opt for paid advertisements, there are some things to consider. Paid advertising generates an immediate, short term response to your website, while SEO is more of a "slow burn" that continues to build up over time. With continued customization of your site content, incorporating an SEO campaign will increase your authority long after you stop paying for advertisements. By incorporating both, businesses that appear on the first page of organic links can expect to see an initial 89% lift in clicks.
It's All About Site Content
The content on your website says everything about your business, not only to your customers, but to search engines like Google. When looking at the most important aspect of SEO, 76% of SMB marketers stated that content creation was the most effective. Your website should have a good mix of visual content (pictures and graphics), industry related topics and keywords, relevant blog content, local customer reviews. Updating your site to keep the content interesting and relevant will ensure continued positive performance.
Watch the full webinar on-demand now, click here.
0