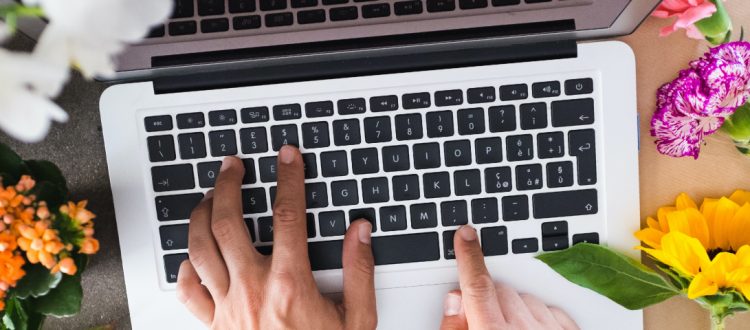 The Importance of Online Reviews for Your Website's Performance
As a business owner, you're aware that a strong search engine optimization (SEO) strategy that combines creative content and relevant keywords to capture customers' attention online has a critical impact on the health and growth of your business. The goal of SEO marketing is to heighten brand visibility and raise the ranking of your website on search engines such as Google. However, optimum website traffic takes more than expertly crafted content and well-placed pictures. You need to show potential customers that your business is the business to trust and use for their floral needs. That's why online customer reviews are one of the most important facets of marketing your business to ensure you stand out as a relevant, trusted leader in the industry.
How Will Online Reviews Help My Website Get More Traffic?
A recent survey by Power Reviews stated that 98% of consumers were influenced by online reviews as to whether or not to purchase a product. Now more than ever, consumers are influenced by positive online reviews rather than price, shipping, or even personal recommendations from friends or family. That's why focusing on customer reviews is crucial for increasing website traffic and building brand authority online. Check out some of the top ways online reviews enhance your website and increase your bottom line.
Higher search engine ranking- There are several features that Google looks for when determining the ranking of a website, including the age of the site, relevant content, and web traffic. Additionally, websites get higher rankings based on total number of reviews, average star rating, and number of new reviews. Google ranks businesses with more online reviews higher because they have more feedback, which gives your business more authority as an industry leader.
Brand recognition and visibility- Once your website is more prominently placed on a Google search, your business becomes more visible to potential customers. A healthy number of online reviews means more people are talking about your business. Websites that have more traffic and verbal/written feedback from online reviews gives your website more credibility by Google metrics and consumers.
Build brand trust- More reviews, especially organically positive reviews, shows potential customers that their peers trust your business and that they can too. Customers are more likely to buy from a popular brand with lots of reviews over a competitor that may have lower prices, but a small number of reviews.
Free marketing- Positive online reviews from satisfied customers is the best free advertising you can get! Their reviews spread the news about your business, what they like about the products and services you provide, all while creating more keyword content associated with your website. This results in a domino effect of increased brand authority, trust, and more prominent ranking on search engines.
How Can I Get More Online Reviews for My Website?
There are lots of simple ways to get more online reviews for your business. You can encourage your customers to leave a positive review online with a follow-up email that links them to your website, or offer an incentive such as 10% off their next purchase. Or you can make it even easier by signing up for FTD's Online Rating Service to optimize your web traffic, search engine optimization, and help you build brand authority and credibility. This incredible service combines the benefits of Shopper Approved and Cart Rocket to engage more customers, collect verified online reviews, and increase sales.
Shopper Approved is an official Google Review Partner that will get your website ten times more verified reviews and ratings so customers know you're a current, relevant leader in the industry. Your best reviews will be prominently showcased so potential customers will see them first. You'll also receive email notification for each review so you can respond to it right away. Businesses that engage in responding to reviews demonstrate reliability that also garners more web authority.
Cart Rocket re-engages customers that attempt to leave your website or abandon a purchase, resulting in a higher conversion rate and increased sales.
Contact FTD to incorporate Online Rating Service into your marketing campaign today!
0