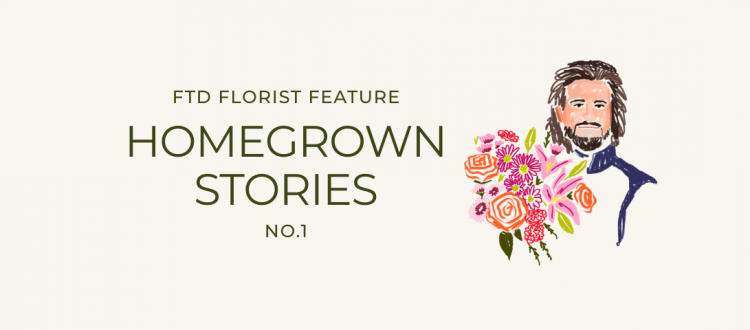 Flowers, a Family Trait: Konstantinos Louis Vellios
Meet Konstantinos Louis Vellios: a proud Greek orthodox father, husband, and current owner of Avenue J Florist delivering stunning flowers for nearly 100 years. Like other generational storefronts, his is alive with wall-to-wall floral displays, sepia-toned family photos, and the hustle of the employees behind the counter pulling flowers from freezers to trim and arrange. However, it wasn't always the organized, modern business it is today.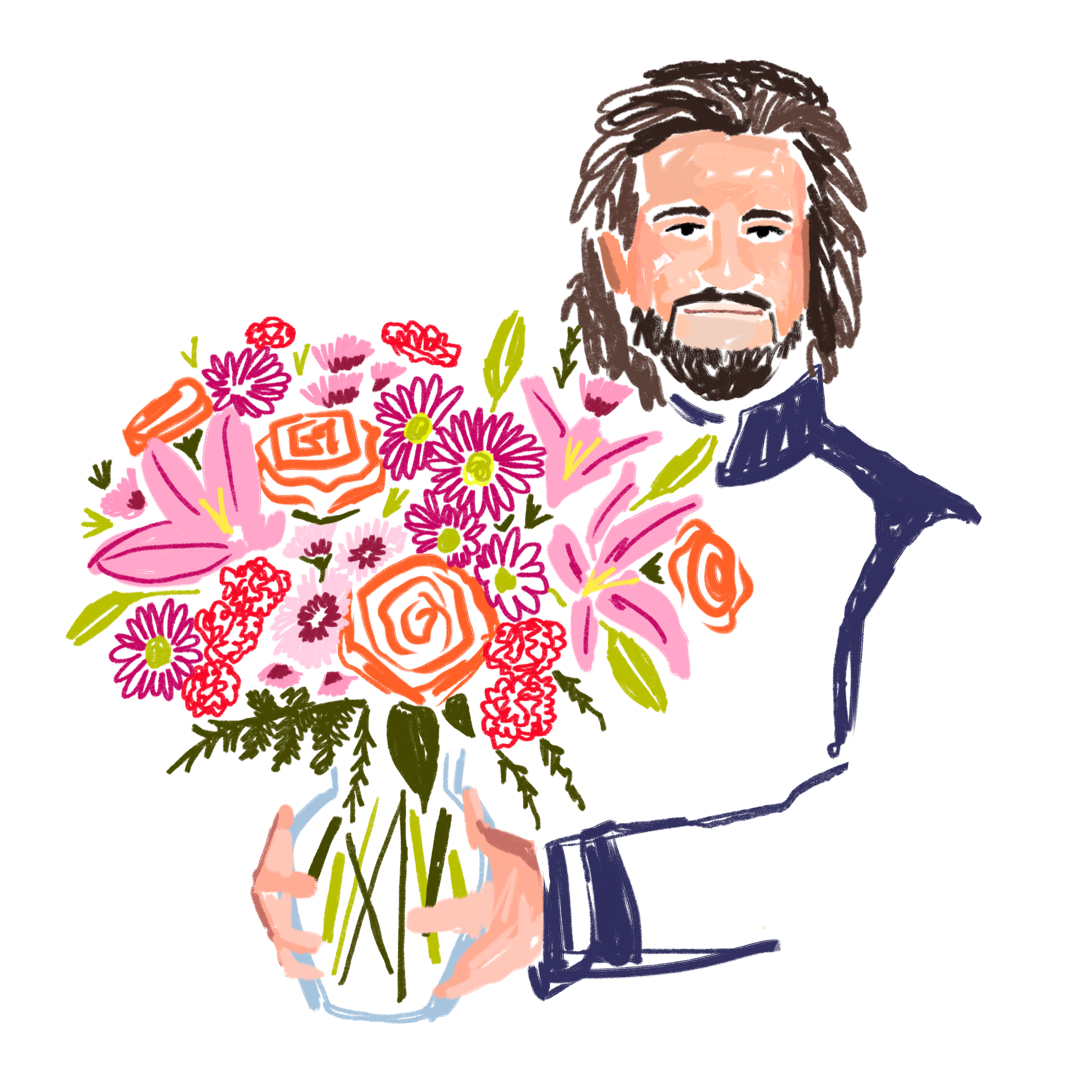 First, to understand Konstantinos and Avenue J Florist, it's essential to understand its history. WWI Veteran Louis Konstantinos Vellios began his N.Y. flower empire humbly peddling flowers in the Bronx during the Great Depression. His business acumen was apparent even in these modest circumstances because he chose popular date spots like the theatre to push his flower cart around, guaranteeing sales among suave young men eager to impress. The success of his cart motivated Louis to open a storefront in Midwood, Brooklyn, in 1930 and later expanded to the store's current location and namesake on Avenue J.
The Vellios flower dynasty continues with Louis' son, Kostos, who introduced roller skates to deliver flowers around Brooklyn. After serving the U.S. in the Korean War and working for his father, Kostos took over the family business and grew significantly during the 20th century. Both ambition and his brother-in-law Tom's inspired three more shops- one in Manhattan and two in Brooklyn, and an exponential expansion of their event capabilities. It wasn't until a severe fire at the flagship store when the Vellios' decided to pass the torch to the next generation, specifically to Konstantinos Louis Vellios, who runs the show today.
Working with flowers since the age of 11, Konstantinos said, "We come in as kids and grow with the business, we understand the shop, the employees, we know everyone has been working for us 20+ years." He's quick to call out the nuances of the floral business; it's less about selling a product and more about gifting something sentimental, something that's going to make their day. He accredits learning this knack to the informal education gained from years working under expert florists, which Konstantinos plans to teach to the next generation of Vellios' and employees. "I hope it continues to be generational, or at least get it to the point where my kids don't have to work as hard as we worked," he laughed.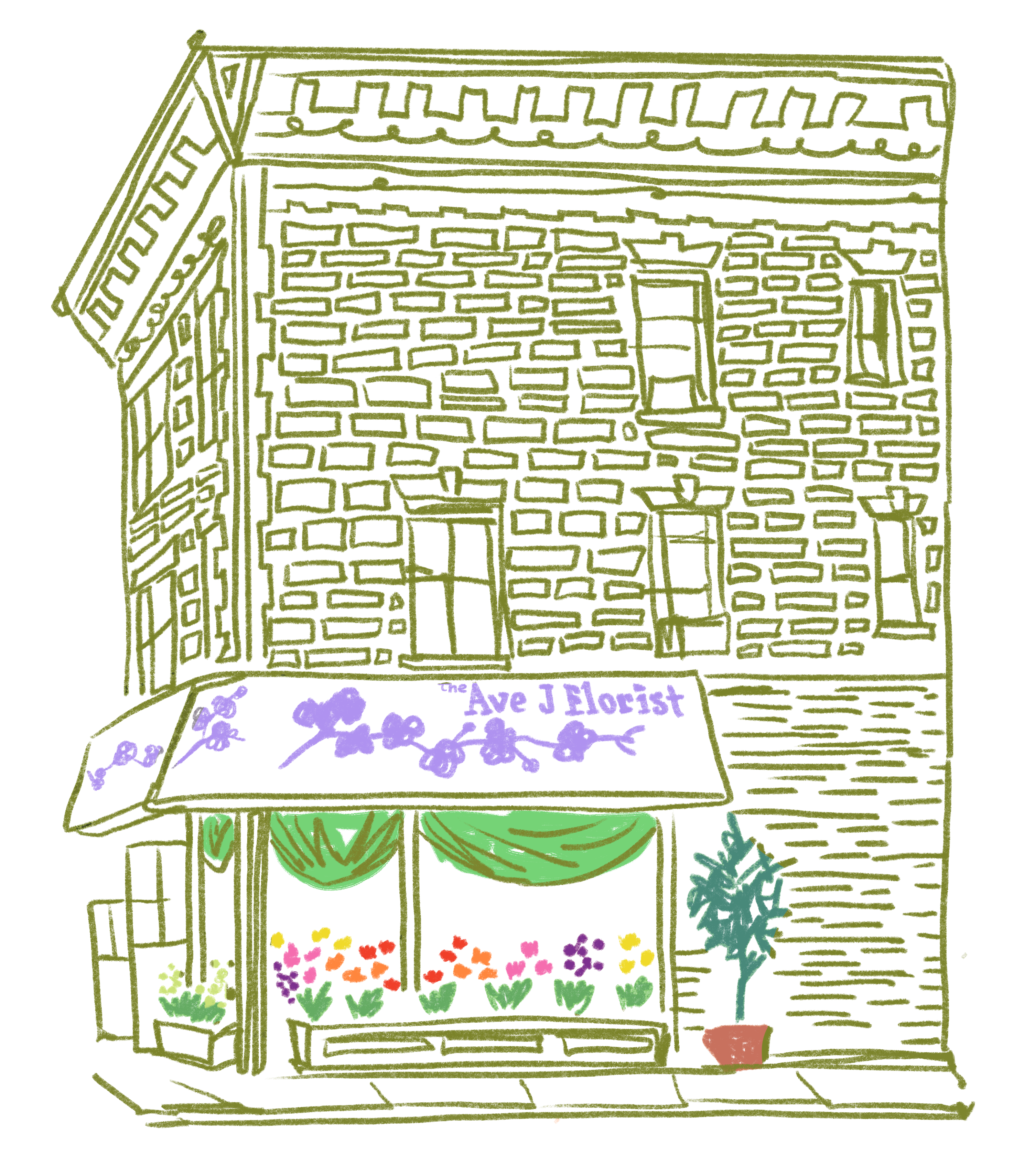 Avenue J is the oldest family-owned florist in Brooklyn, with Konstantinos managing the shop into its upcoming 100th anniversary in 2030. This admirable longevity is partly due to their commitment to building trust with their customers and their community. "It's very personal, hands-on business," he says, remarking that the average customer doesn't know what exactly they're looking for, and that's where their expertise comes into play. "No flower is the same as no person is the same. It's designed just for you."
Events are a massive part of Avenue J's legacy, partnering with local churches, designing extravagant weddings, and working events all over the tri-state area, Miami and London, England. Betrothed clients have historically been the most particular, encouraging Konstantinos to arrange sample shows for the couples to understand what the final arrangements will look like before committing to a design. However, as any florist knows for certain, coordinating events is far from daises and roses.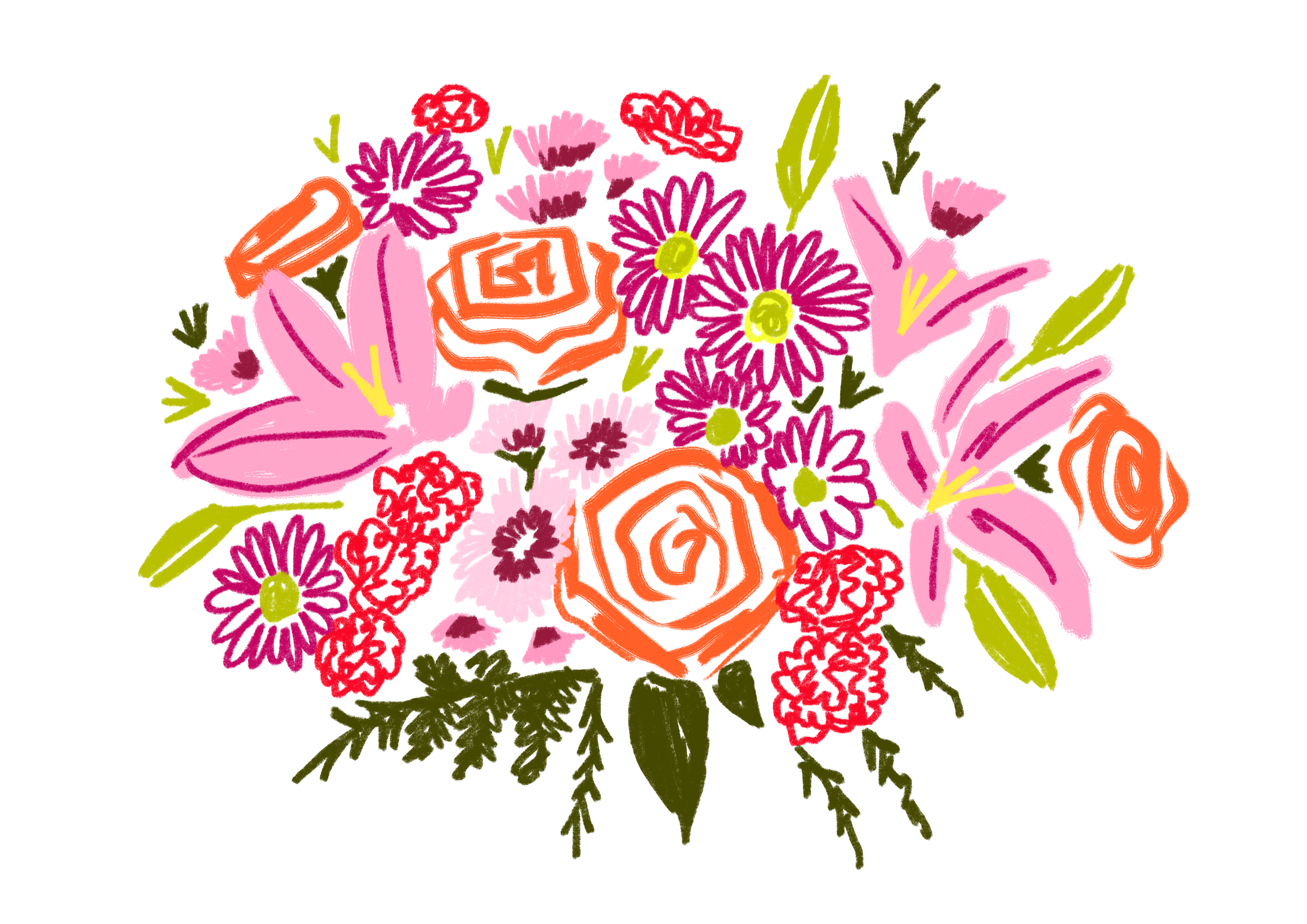 "I did a wedding on a boat where they campaigned for certain off-the-table design elements until I broke," Konstantinos sighed.  These "off-the-table" ideas were tall centerpieces and an equally tall, unstable chuppah that stand over the couple Rabbi during the ceremony. He was adamant all the decorations would fall when the boat rocked, sped up too fast, or even docked. The environment was not conducive to their floral vision, and Konstantinos made his reservations crystal clear before they insisted he implement the design plan. Their big day came and went, predictably leaving a broken chuppah and crashed centerpieces in its wake. "They learned the repercussions, but did it smooth things over? No. Those clients still cross the street when they see me."
Konstantino doesn't have any quick tips or shortcuts for aspiring florists but recommends putting in the working at an established florist like Avenue J, where you can get an experiential education learning the full breadth of bouquet logistics. "The floral industry is great for creatives who want to have fun on the artistic side but also want to learn about business because there are a lot of moving parts to consider." His other pivotal advice is to sweep the floors- even if you think it's above your pay grade. "I don't care who you are if you're God's gift to this green earth, or the lowest of the low, everybody sweeps the floor. Even I sweep the floor." He stressed that earning respect through acts of service is as simple as picking up that dreaded broom.
Despite the long hours of sweeping floors, the Vellios family loves what they do and plan on continuing their floral legacy, slated to become Brooklyn's premier florist by their centennial. He reflects, saying, "The floral business is always booming, it's like an everlasting flower that keeps on blooming, and there's always something new and exciting going on. It should be fun; you should enjoy what you do. When I'm here, it's all I think about, it's all I want to do, and there's a legacy behind it that helps motivate me."
0