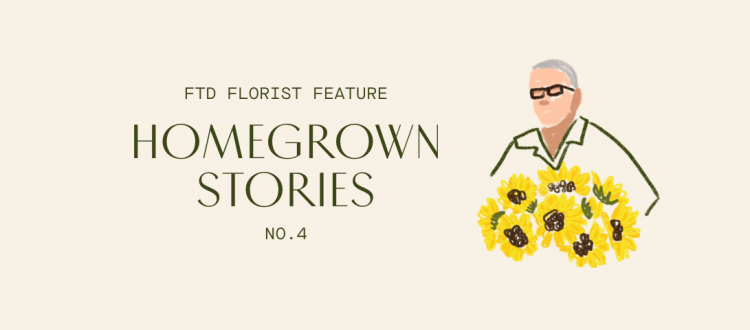 Homegrown Stories: Pittsburgh's Historic Oliver Flower Shop
Like many floral-filled storefronts, Oliver Flower Shop is a family business spanning three generations. Florist Rick Conley runs the show now, who has grown up with the business saying, "I've learned by osmosis since the age of 10 and would go straight after class throughout high school and college." Working under three generations provides a unique learning environment, one that's entrenched in all aspects of life. They recently added "pandemic" to a long list of other major world events they've managed the Oliver Flower Shop through, including the Great Depression, WWII, 9/11, and the Great Recession. Despite all these obstacles, the shop will celebrate its 91st birthday this November at its prime downtown Pittsburgh location! Maybe even send them flowers.
Rick's favorite thing about floristry is unsurprisingly the flowers and the customers– especially during holiday mayhem. "It's crazy but rewarding when you can satisfy your customers." Both Rick and other local florists travel to Ohio to pick out poinsettias for the Pittsburgh Catholic Diocese's Cathedral, which they decorated each Christmas Eve for more than 40 years. The Pittsburgh staple is also no stranger to famous clientele, having been in business so long. Early FTD orders were fulfilled through telegraph, and the store used to receive a telegram annually signed "T. Edison." The renowned American inventor would visit a relative at the same time every year and "…on the trip from the train station in downtown Pittsburgh, his cab would stop at the shop to collect fresh flowers for his hostess." Another brush with fame came about because the second floor was rented out as a dance studio in the downtown location. Rick's Aunt Sara, who ran the shop, worried how the young man and his mother would be able to "make a go of it." They noticed a steady stream of new students coming and going from the young dancers' studio and figured they had the talent to spare. Sadly, the studio closed because the son went on to pursue a career in entertainment. "This young dancer's name was Gene Kelly who eventually went on to bigger and better things," Rick remembered, "including winning two Academy Awards."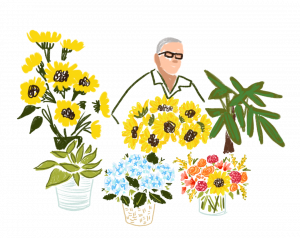 The floral industry has undergone unbelievable changes — especially in technology. "I'm old enough to remember when we received FTD orders from out-of-town florists via telegrams!" Ricks also remembers, "…being one of the first 100 members to test the Mercury network." The phone doesn't ring as often, but online orders are as popular as ever to keep Rick and his team busy. He emphasizes how important it is to "roll with the punches" and adapt quickly when the industry shifts. For example, their delivery capabilities have become more critical than window displays. "We're not in retail, but in manufacturing," Rick says, "we take the raw material of flowers and craft them into arrangements for delivery." His appreciation goes out to his capable, loyal staff, who will hopefully carry on the tradition of Oliver Flowers for another 90 years, not matter the industry shifts.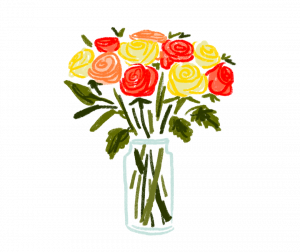 Rick advises aspiring florists that "it's not a nine-to-five job." He's had to acclimate to hearing from funeral directors and wedding planners 24 hours a day. In addition, he says, "Online sellers who offer fast, free delivery, have changed the public's perception of how quickly they want their orders filled." Still, he maintains relationships with multi-generational customers and finds fulfillment working with "nature's most beautiful creations."  There's never a dull moment as a florist; between serving famous customers to community members, Rick understands the importance of his flowers in both the happiest and saddest times in our lives. "It's a special business where we can celebrate weddings, births, anniversaries, but also help people express their grief at the loss of a loved one."
0