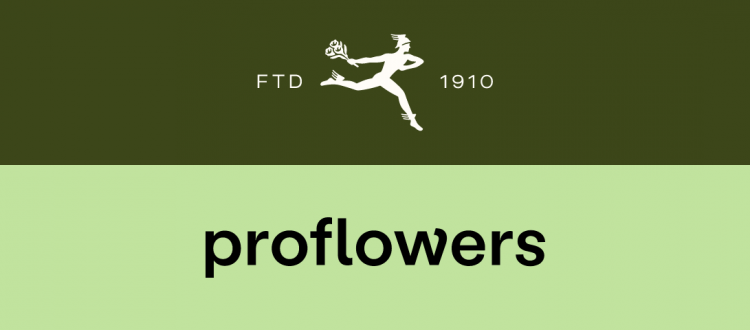 A Lasting Legacy: How and Why FTD and Proflowers Rebranded for the Future
This September, FTD and Proflowers went through a massive rebrand transformation to better engage customers in the act of gift-giving and flower purchasing. The rebrands, which have been in the work for over a year, bring a fresh new perspective, look and voice to the brands, in addition to the use of new technology to make the customer experience better than ever.
We sat down with Zac Powell, Executive Vice President of Sales and Annelies De Rouck, Chief Brand Officer to hear more about why they decided to rebrand the floral destinations and how this will impact the network of florists both brands are known for.
Why did FTD and Proflowers decide to rebrand?
Zac Powell: The rebrand was important for two reasons to me.  First was to get back to our heritage of being a member network and showcasing all the amazing work our small businesses create for moments that matter. The other reason was to be able to differentiate Proflowers and capture a different demographic of consumers.
Annelies De Rouck: Our brands looked a little stale and not representative of what they are about.
With the rebrand, we put our DNA front and center: our florists, our heritage and our expertise in meaningful giving as the key pillars in all of our campaigns and storytelling.
Proflowers needed a refresh for different reasons. In the last couple of years, Proflowers has been quietly transformed from a dropship player to a florist brand. Price points went up as products became more considered, so we felt the brand needed a re-introduction.
What is the brand focus of FTD? What is the brand focus of Proflowers?  
Zac Powell: The focus of FTD is to give with meaning while Proflowers tagline is the fun side of flowers.  I think of FTD as a premium gifting experience while Proflowers can also be used for gifting but also for self-consumption or DIY projects.
Annelies De Rouck: FTD has been around since 1910 and was founded by a small group of florists, but there was no way of knowing that if you looked at our brand. Our origin story was not shining through.
The emotional aspect of sending a gift was also missing. We are there at the most meaningful moments in our customers' lives, but we didn't talk about that much.
With Proflowers, we also want to attract new customer segments who may not be familiar with FTD. Our tagline is "The Fun Side of Flowers" and that light, carefree spirit is carried through in a bright color palette and fresh art direction.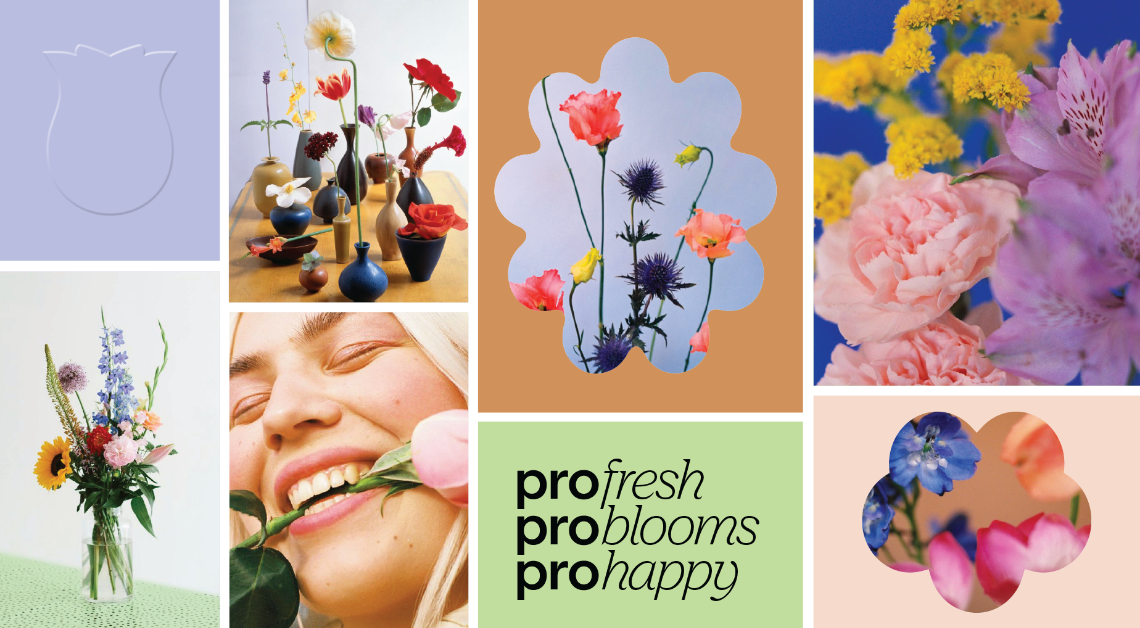 What does this mean for florists? How does will it benefit the small businesses? 
Zac Powell: This is an investment to bring more orders into the network which ultimately means more orders our florists.  More orders equal more money to our florists.
Annelies De Rouck: With the rebrand comes a significant investment in marketing and PR. We have created ad campaigns to announce the rebrand of FTD and Proflowers. These are rolling out this Fall. We are re-establishing our brands with the press too. All that will bring more brand recognition and traffic to our websites, which will lead to more florist orders.
How are the upcoming seasonal assortments impacted by the brand differentiation?  
Zac Powell: We have created beautiful modern designs with a lot of stem crossover in them, alleviating complication to the florists while still giving both a very new and fresh look that we are excited about.
Annelies De Rouck: We are carefully diversifying both brands' collections. FTD will always be our elegant heritage brand while ProFlowers will become more graphic and playful in stem and color choices. You will see this process gradually roll out over the next year and we consult member florists at every step to ensure that our approach is realistic and profitable to you.
How can a florist efficiently produce bouquets for both brands? 
Zac Powell: Since we used similar color palettes and stems, we tried hard to make this as efficient as possible while refreshing designs and styles.  We will also have some premade bouquets for the holiday seasons to help with increased productions with the help of Flower Exchange, our wholesale flower product.
Learn more about our commitment to florists at FTDi.com. .
Meet the leadership team
Annelies De Rouck
Chief Brand Officer
Annelies joined FTD in May 2020 as Creative Director. Annelies spent the first 15 years of her career in fashion. Throughout her career, she held roles in marketing, wholesale, licensing, and brand management. With that experience under her belt, she founded a beachwear brand called Seilenna. After six years of running a business, including a retail store, Annelies found her way back to what drew her to fashion in the first place: building beautiful brands. Happy to expand beyond fashion, she thrives when creativity, strategy, and business meet, bringing a fresh point of view to a brand and its heritage.
Zac Powell
Executive Vice President, Sales
Zac Powell came to FTD as the Executive Vice President of the Florist Division in April 2021. After 17 years at Verizon where he was credited for reaching the top 1% in sales with unmatched records, Zac brings a fresh perspective on key florist offerings like technology. His focus is on developing better tools and technology to help serve small businesses and build relationships with florists to answer their needs.
0