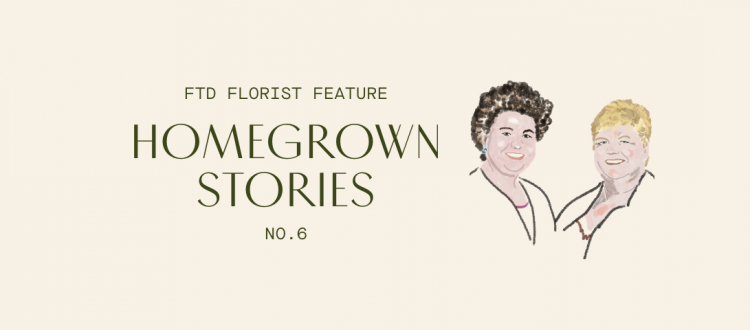 Homegrown Stories: The Resilience of LaPier's Country Flowers & Gifts
Just months after beginning to moonlight as a delivery driver, Marianne LaPier-Gignac could tell the little Corunna, Ontario, florist shop was in trouble. But she could see potential. Just a month after talking it over with her mom, things were already in motion: the shop's name changed to LaPier's Country Flowers & Gifts, and Marianne headed off to floral school at Flowers Canada—jumpstarting a surprising career that is now nearly 30 years in the making.
But much has changed in the time since. Back then, dollar stores hadn't really taken hold, and grocery stores hadn't yet started carrying wrapped cuts. "As those two industries expanded, we had to reinvent the merchandise that we offered," says Marianne. "Customers could buy cheap decor items and seasonal decor that could be used once and thrown away. They were no longer looking for decor that had quality, for years of use, just one-off lower-quality items that the dollar store could offer."
To adapt, the LaPiers tapped into a growing trend: full-service weddings. Noticing that full-service decorators in high demand, they bought a small decorating business, which grew from servicing one wedding that first year to more than 60 in those that followed.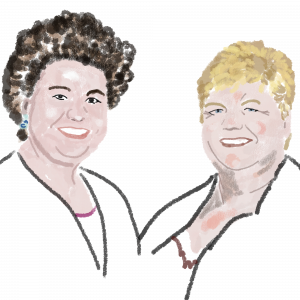 Having worked on so many big days, Marianne couldn't help but have some predilections. She loves the "open and airy, garden-picked look of hand-tied bouquets" but dislikes all baby's breath bouquets: "Common for bridesmaids.  So boring, but very popular."
Not all love, however, lasts forever: The steady rise of easy access to DIY wedding tutorials online meant the honeymoon phase of the new market is over. "Clients think they can save money, but in the end they don't and make way more work for themselves for little benefit," says Marianne. "We try to educate that this is not actually cost effective in many cases and the outcome is not always ideal."
The shop has even evolved to make space for children. For one special week each summer, a dozen kids get all kinds of busy with Summer Craft Camp: floral arranging of course, but also scrapbooking, cake decorating, making steampunk art and dreamcatchers, sewing, designing T-shirts, and making tie dye flowers, to name a few.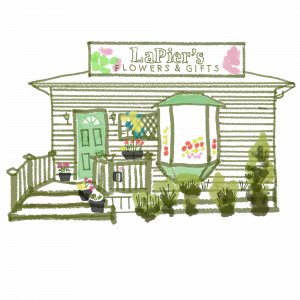 But despite all the changes over the years, Marianne and her mother still cherish what got them started. Recently, a father and his three children came to make floral arrangements for the funeral service of his wife, who had Alzheimer's. They told Marianne about her favorite flowers, and the comfort she felt when she had her TV remote in one hand, and a folded tissue in another. She spent the last few years of her life in an assisted-living facility but couldn't manage the remote there. So she carried her old one, without batteries, because it gave her peace and, perhaps, a sense of control. The family laughed and cried with Marianne, who suggested that they incorporate those memories into the flowers. "We had her remote and a folded tissue, and slid her wedding band over the tissue," she said. "These people, in their time of grief, shared something special with a stranger, and I was able to make their last memories of her come to life for just a few moments. What an honor, what a job I have. What a gift from God to be a florist."
0