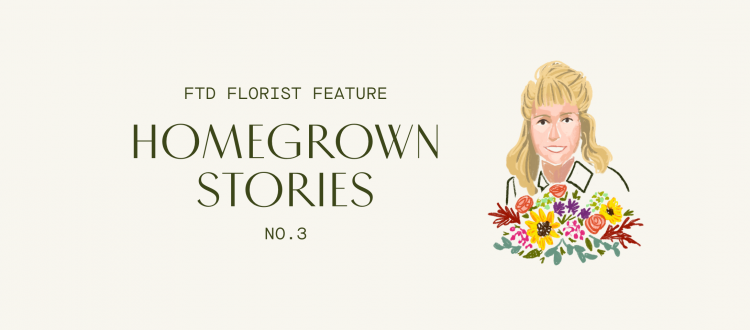 Blooming in Burbank: Kimberly Williams
Kimberly Williams has been in the business of flowers for almost 40 years. Both fresh cuts and catering towards incredible events in star-studded Burbank, CA, are within her expertise. The choice to go into floristry was an easy one, having loved flowers since childhood. "I was always drawn to pick, study and play with flowers," Kimberly said. She developed her affinity for flowers into a skill through design school courses and apprenticing at a flower shop. The now multi-store florist started her career washing buckets, processing stems and preparing containers like everyone else. Not particularly colorful work, but necessary before designing fantastical bouquets. "I still believe this is the only way to learn to be the best florist you can be," she counseled.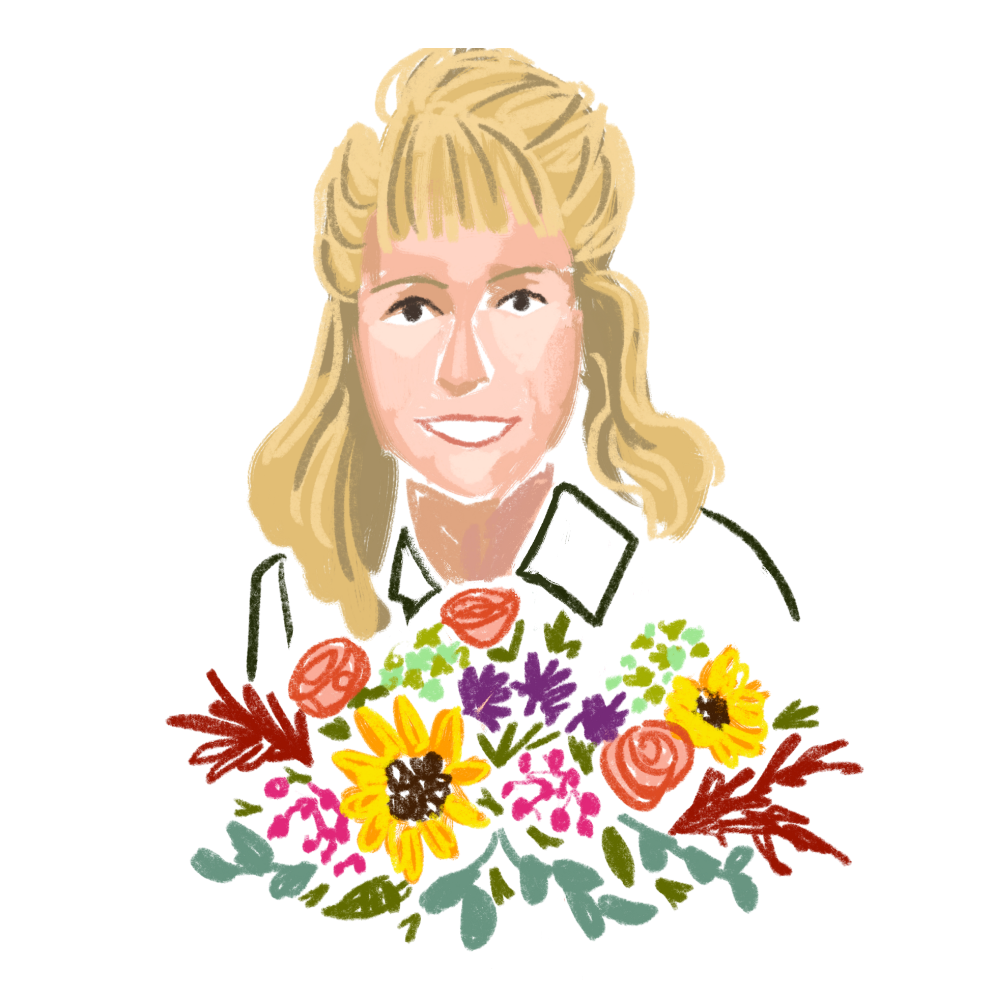 After having her daughter, Kimberly sought out ways to blend motherhood and working life. Her new dream was owning a flower shop to spend time with her daughter and surround herself with flowers, avoiding childcare. Soon, The Enchanted Florist humbly began wedged between a dry cleaners and a laundromat. "The owner let me set up a cart on his corner, and if I still wanted the space after a month, he would let me have it," Kimberely recalled, "That little cart and I didn't budge from that corner for the whole month." Luckily, the landlord was honest and followed through with his deal. The Enchanted Florist has since upgraded to a more prominent location three times and has enjoyed increasing success at each storefront. Stop by Kimberly's current location in Burbank, CA, or her newer store that sells stationery, cards, gifts, and invitations right next door.
Technology has shifted the business of flowers most blatantly in privately-owned stores like The Enchanted Florist. Kimberly remembers when, "Every detail, from order-taking, processing credit cards, handwriting each enclosure, routing the driver, were all done by hand." These new processes make fulfilling orders much more efficient, and we've yet to invent a bouquet arranger, so there is still a personal, human element to the art form.
Another aspect of the business that has expanded over the years is the education side of floristry. Both clients and friends alike enjoy learning about the industry at their shop. "We often have a flower design class for the holidays, small birthday design parties, or have a scout troop in to learn about flower arranging." They even take on local high schoolers as apprentices and help them fulfil extra school credit in experiential education. Leading instructional design classes on arranging centerpieces is always a hit, especially around the holidays.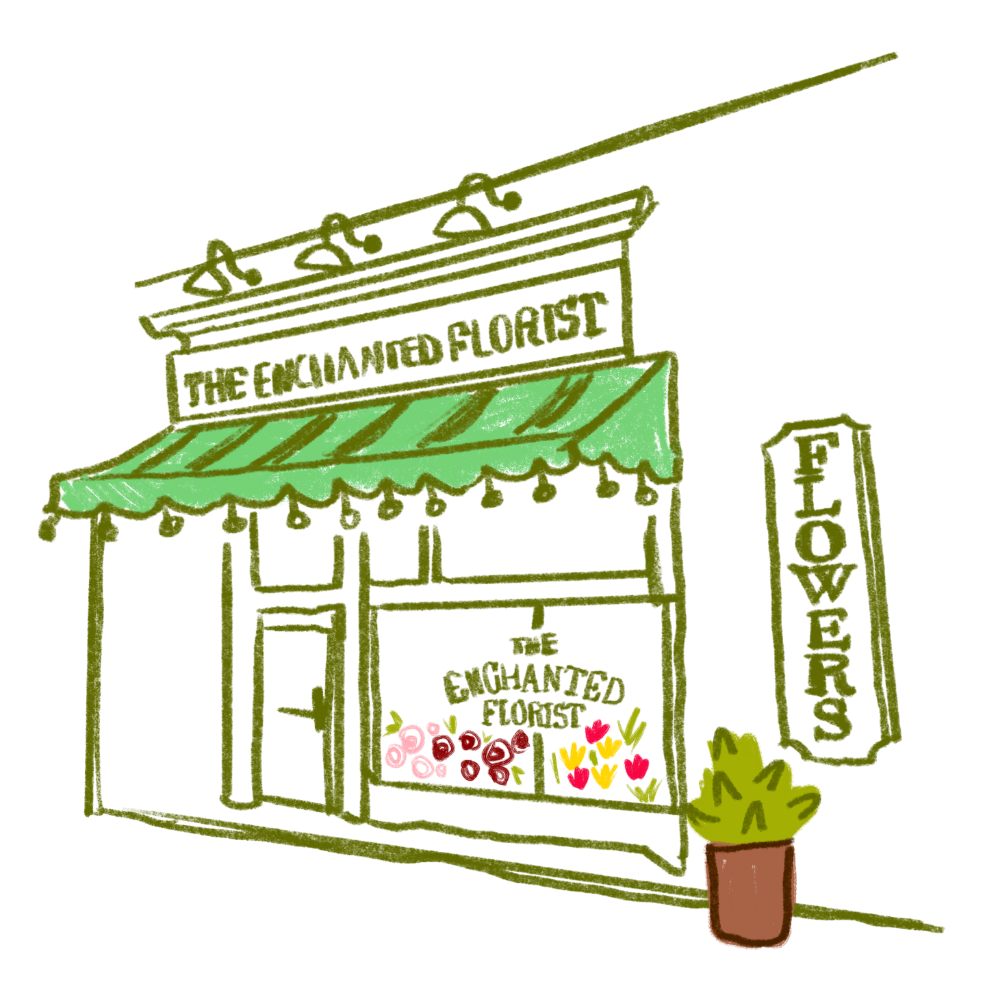 Kimberly's shop is in a fantastic location to consistently serve the needs of significant events. "We are very fortunate to have our flower shop in a city that serves the entertainment industry, residential, small business, and large corporations." The shop receives a wide variety of orders throughout the day, from designing florals for a television set to an elaborate wedding. "Some of our favorite times include spending days on sets remaking destroyed florals or freshening up flowers that have been sitting for hours on hot sets," said Kimberly. They are also very fortunate to have the Los Angeles flower market 20 minutes from The Enchanted Florist. "We have access to an incredible selection of local, coastal grown, and imported flowers six days a week." Because of this convenience, requests can meet customers' expectations, beautifully, and on time!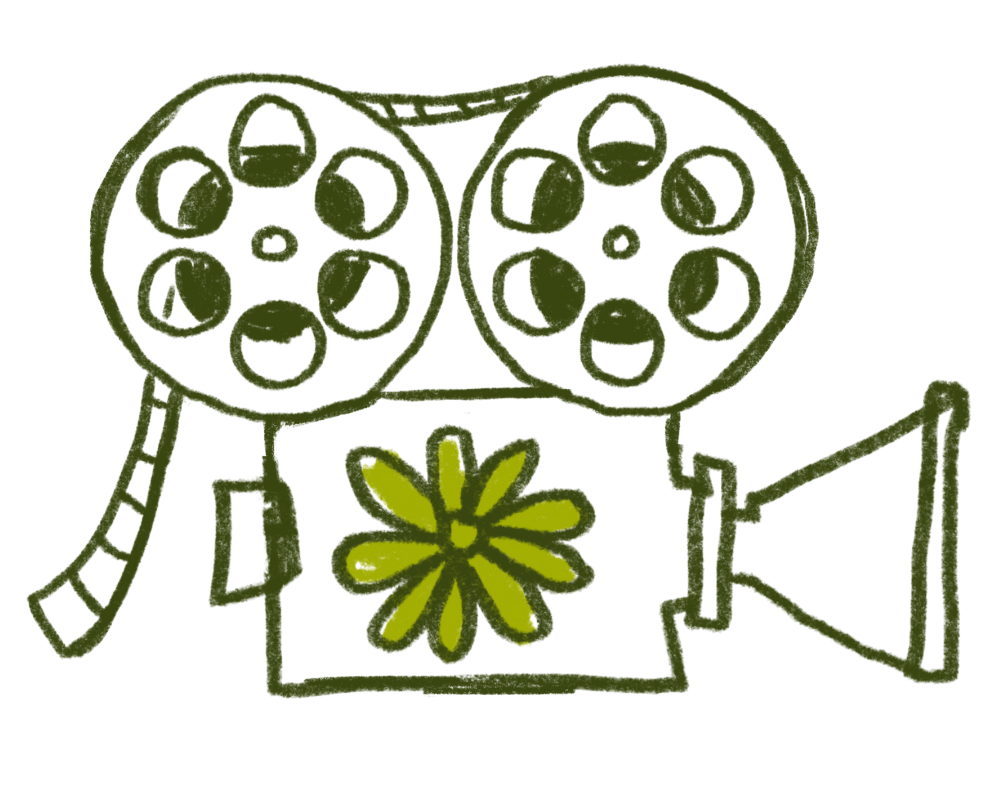 Both Kimberly and her team hope the shop will have many more years of service ahead, continuing on the path they are on. She says, "I have immense gratitude for my life in the floral world, and my dream is to keep growing, learning, trying new things, helping others, being the best we can be, and always striving to exceed expectations."
0