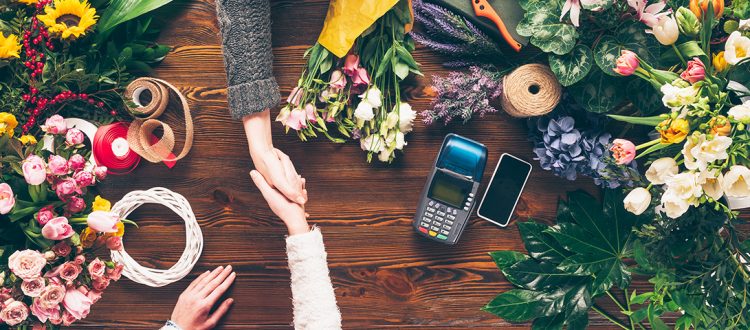 Getting More Orders for Your Flower Shop and Perfecting the Customer Experience
Creating happy and loyal customers is a goal for every floral shop.  However, consistently delivering beautiful bouquets is still only half the experience. From having an active social media presence to better customer communications, creating an exceptional customer experience should be at the center of everything you do.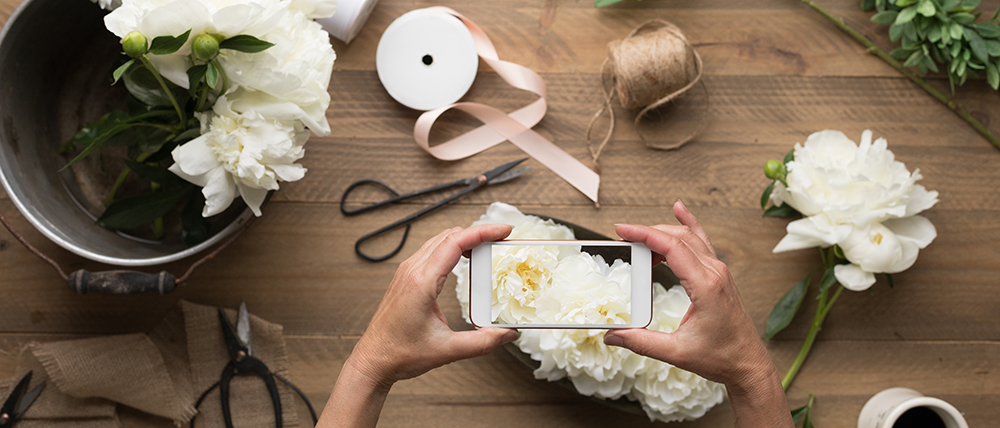 Creating Your Social Media Presence
Where are your customers if they aren't already in your shop? They are on social media. Seriously. In 2020, Facebook alone reported having 2.7 billion active monthly users.  It's crucial to develop a digital presence on  Facebook, Instagram or even TikTok to attract new customers and remain relevant with the old ones, too.
If tackling social media feels overwhelming, keep it simple! Your plan doesn't have to be fancy. Start small by  posting everyday things, new product offerings and announcements of weekly holidays.  You can even reach out to your employees for help; it's likely they have experience with social media, and if not, consider hiring someone part-time or find a college intern to help out.
"It's something (social media) all florists need to find time to do." Jonathan Morrissey, of Rich Mar Florist said. "It's important to get that information out there. We've attracted some pretty high-end customers just off that."
Pro tip: Ask wedding clients if they'd mind sharing photos from the big day to showcase your flowers on social media with high-quality, beautiful images.
Engaging with Your Community
Becoming a major player in your community can have a huge payoff for your business. But that doesn't mean you need to campaign your shop around town. Begin by serving your community through partnerships with local businesses, or lead discussions at schools, the chamber of commerce and advocate for causes you care about at town forums.
Another- more interactive- way to involve the neighborhood with your store is hosting design workshops for people to learn a new creative skill while also building relationships.
Stacie Lee Banks, President of Lee's Flower Shop in Washington D.C., has a "happy hour" at her shop every Friday where she hosts a sale to attract more customers. She reported great success and even was named one of her areas bests non-alcoholic happy hours by a local publication, she said.
Responding to Reviews
Unhappy customers feel more inclined to speak up online and it's important you listen. Responding to negative reviews gives you the chance to make things right for that customer. By hearing and addressing their concerns in a polite way, you are taking initiative as a business owner for your products and services, and it could lead to changing their mind about whether they want to order flowers again!
"Find time to answer the negative reviews. It is important that you do that. You may actually retain a customer from doing that. Just be professional." Morrisey said.
When you find yourself a happy customer, ask if they would be willing to leave a review. More reviews on Facebook and Yelp help answers a question many customers find themselves asking: do I want to shop here?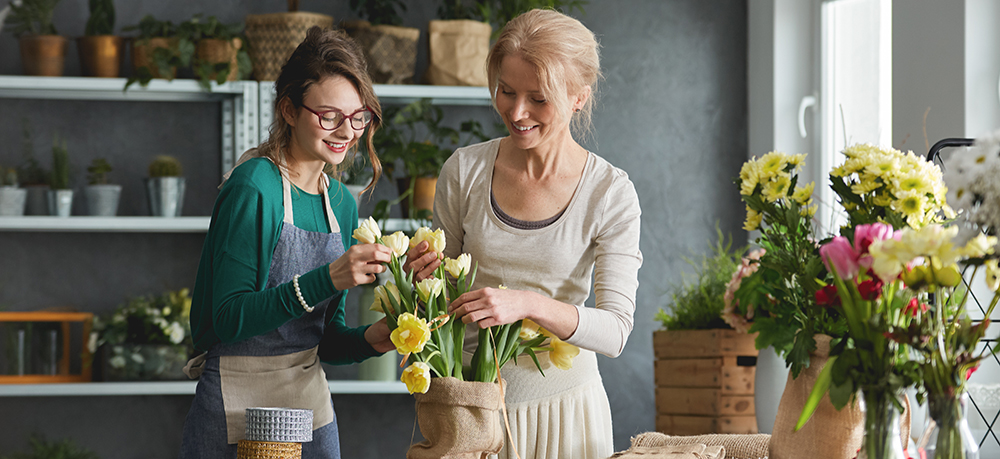 Order Fulfillment Can Make or Break It
In an era where online shopping has surpassed in-person sales, we are accustomed to getting exactly what we see in the product description. However, when dealing with the unpredictable world of flowers, the final arrangement may fall short of the customer's expectations.
That's why communication is critical with your customers. Whether you need to swap out daisies for daffodils or you're experiencing delays with delivery, reach out to your customers to communicate those changes. Not only does it build trust with your customers, but it could save you the hassle of an unpleasant customer or poor reviews later on.
The Last Step in the Experience: Delivery
After your arrangements leave the shop, the rest is out of your hands and up to your drivers.  Hiring skilled staff who care about delivering best-in-class experiences for your customers can make all the differences on special holidays like Mother's Day. For peak seasons, some flower shops have even hired community members, like firefighters, in part because their familiarity with the area and their dependability.
Be Special
What differentiates you from the other florist down the road? What makes your floral experience special?   For some, that could be giving customers a complimentary gift with each purchase or creating giveaways at your shop or online.
For example, Leah Van Ness, Co-Owner of Montville Florist, hides a bouquet in a public location every year to mark the anniversary of her shop. She then posts tips and clues on social media to get people to go out there and search for it. Whoever finds the bouquet gets to keep it! She also gave out mistletoes over the Christmas season to make things fun for her customers.
Creativity is king in the colorful world of flowers, so think outside of the box with how you engage your customers and soon you'll have a line out the door.
0