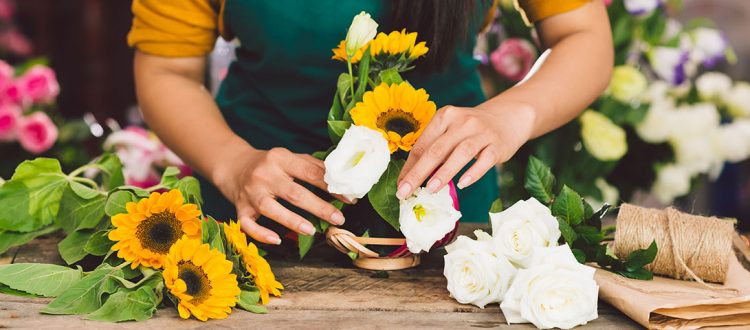 11 Flower Shop Tips for Planning a Successful Holiday
Know how to make the most out of your busiest times of the year.
From flower shop marketing to making sure you have the right amount of inventory, a successful holiday plan goes a long way for peak seasons like Mother's Day and Valentine's Day. To prepare your shop, we've created a list of helpful tips from florists to ease the stress and perform at your best.
1
Rely on Data from Previous Years
We've learned that history repeats itself and the floral industry is no exception, so why not track your unique reoccurring trends? Keep a spreadsheet to record inventory purchased, number of orders filled, profit margins and more. Following year-over-year trends creates a helpful baseline that can be adjusted as needed for specific holidays.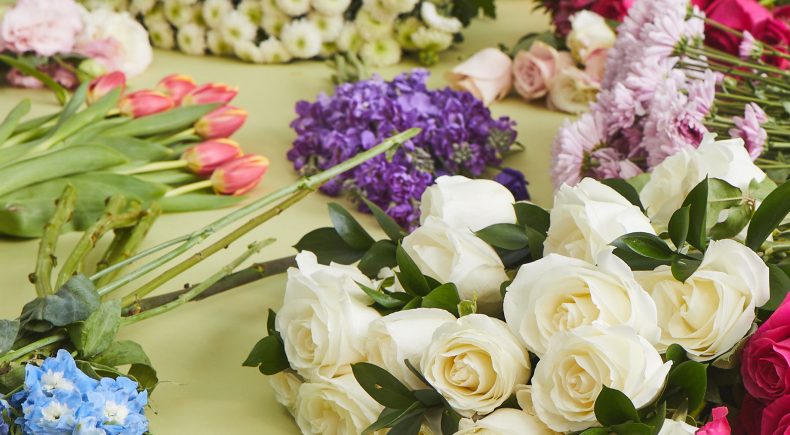 2
Order Vases and Flowers Early
Most shops order their inventory 6-8 weeks out. Make sure that you don't order all your flowers to be delivered on the same day, so someone isn't held up cutting and prepping for hours on end. Be mindful of the size of your shop too, so you aren't unnecessarily overcrowding your workspace with
3
Business Happens Leading Up to Holidays, Too
If you start looking too far ahead, you'll miss what's right in front of you. Other occasions will still need your attention in the weeks leading up to peak seasons. That means birthdays, sympathy and special occasions need inventory and your employees' time too.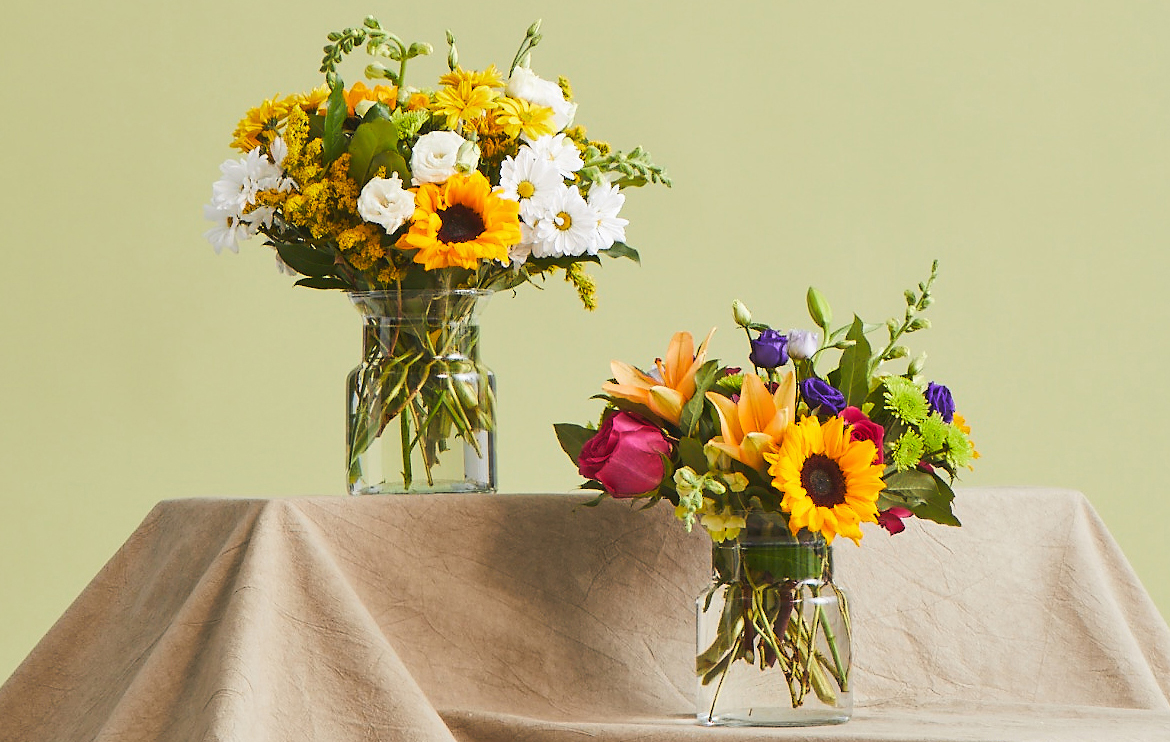 4
Limit Your Offerings
Sometimes, it's not possible to offer your full product line for a number of reasons: container and flower shortages, slower production times and more. Limiting an assortment during a holiday helps with streamlining workflows and becomes even more cost efficient. Because bigger doesn't always mean better, consider reducing your product line to help with managing order volume.
5
Collaborate When It Comes to Planning
The whole job doesn't have to land on your shoulders. Consult family and friends when it comes to new styles, research emerging marketing tactics, and watch what's trending in current magazines or on social media. Key inspirations can be taken from simple conversations and lead to your shops' next bestseller!
6
Consider Changing Delivery Locations
Monitor your progress over the holiday and decide if you should adjust your delivery radius. Since volume normally increases during peak seasons, you could benefit from reducing delivery proximities so you can deliver more orders. If you find yourself not meeting capacity as the holiday grows near, you might even extend your delivery zone. Remember, you can also use to help FTD's delivery service to assist with delivery capacity too.
7
Utilize Your Technology
Leverage the power of different technologies and devices to help planning, like your for up-to-date reports to compare your shop's success with current trends. Whether it's improving your Point-of-Sale (POS) or leveraging Zoom for planning purposes, technology could have a major impact with streamlining planning and workflows.
8
Cross-train your Staff
If you've got a small shop, or simply need extra hands when operations get busy, consider cross training your staff so they can rise to the occasion. That way a delivery person can fill balloons or insert greenery when they aren't driving, or a designer knows how to intake orders when the phones are ringing off the hook!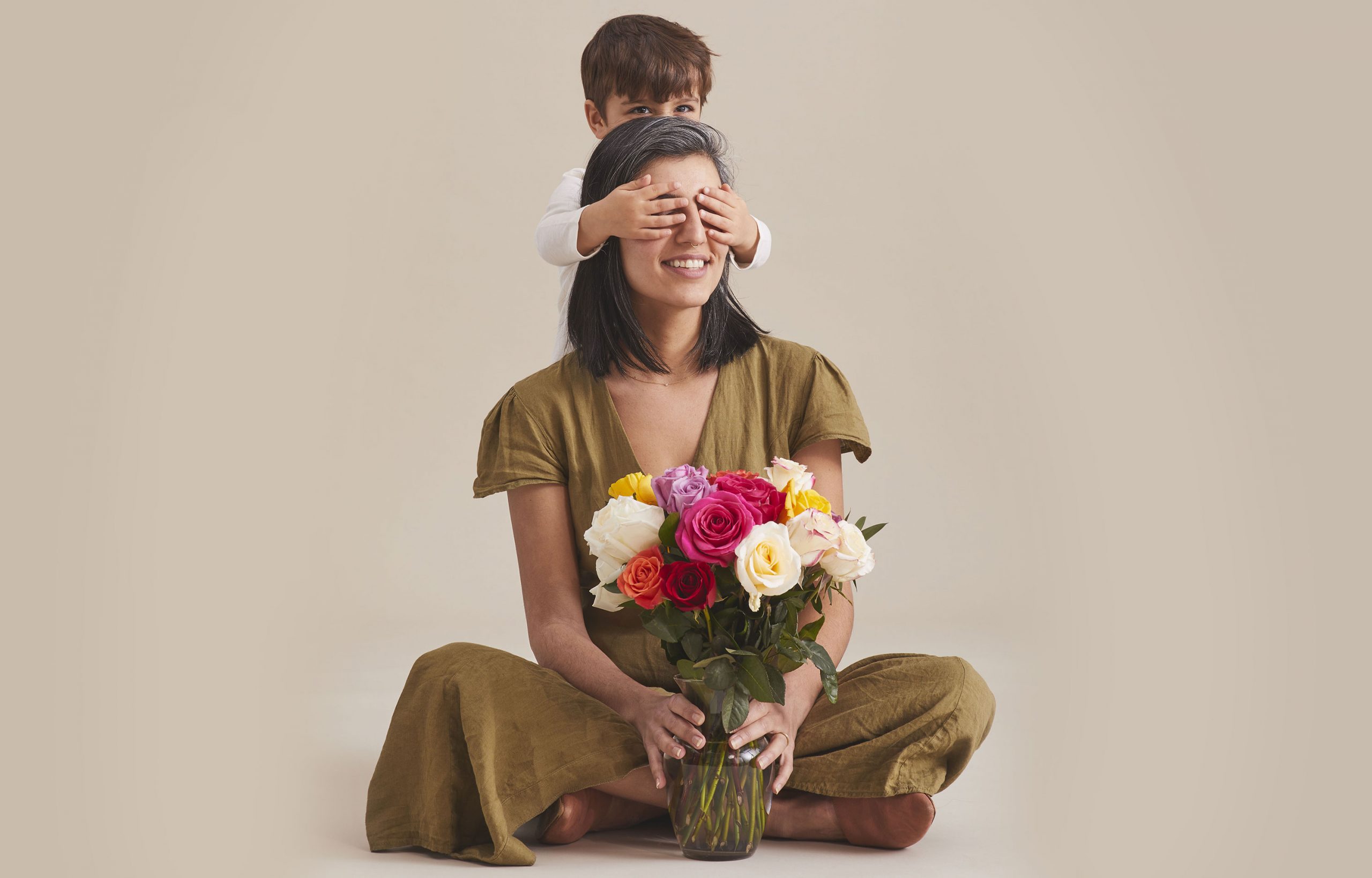 9
Remember What Flowers Mean to People
Flowers are special. And it's important to remember why you do what you do. For people who might not be able to see their Mother for the holiday or for those spending their first Valentine's Day together, flowers could mean more than you imagine. So, when things get hectic, remember the special feeling you're helping to create for customers.
10
Plan for the Unexpected
Snowstorms. No-shows. Vehicle breakdowns. There's no telling what a day could bring. Stay flexible when it comes to day-of-operations, and always have a plan B when things don't go your way.
11
Prioritize Profitability
Your expenses will be high with flower and container ordering, in addition to paying your staff and seasonal help. With an increased number of customers, you'll also able to charge a bit more for your arrangements. Do the math so you're making enough money to cover all your expenses and more to cover the months where business isn't at its best. Plus, you've worked hard, and you deserve every last penny.
0