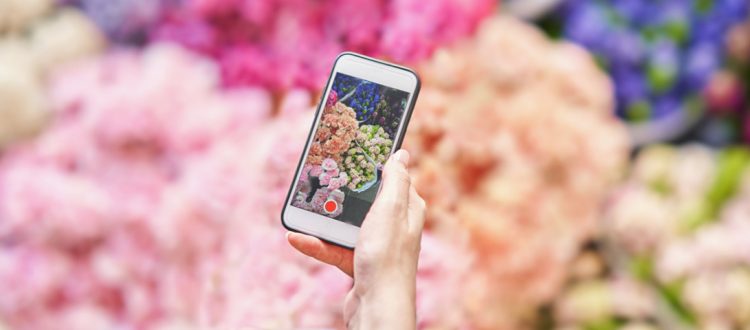 Top Ten Social Media Tips for 2021
Keeping up with social media trends can feel like choosing what car of a moving train to jump on. Just as you dedicate resources to one platform, a new trend races by, guaranteeing to be the next big thing for your business or "professionals" recommending traditional media as the future. Regardless of claims that the popularity of social networks is declining, time on sites and user acquisitions continue to grow. Luckily, Krista Neher, CEO of Bootcamp Digital, has ten tips on focusing your business' social media on maximizing awareness and profitability.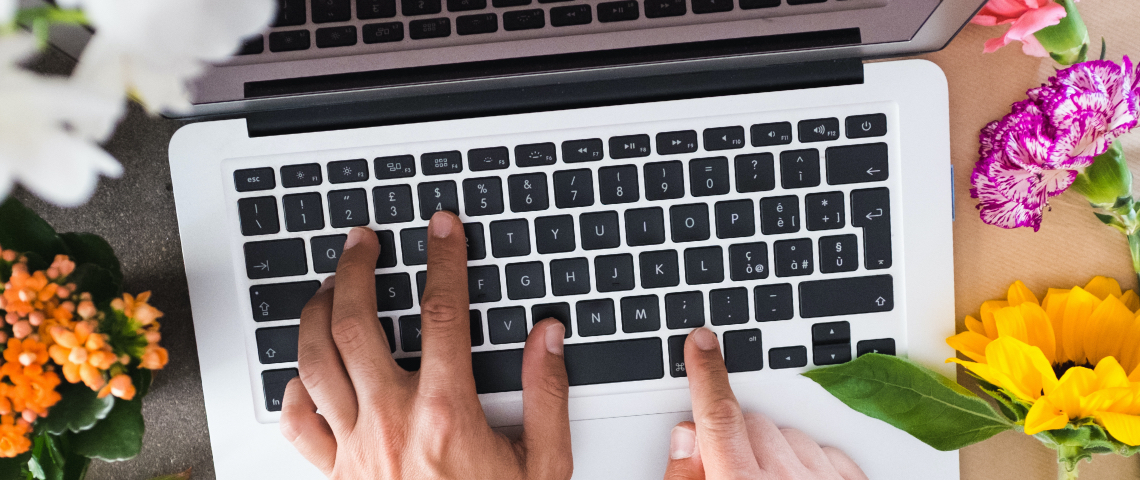 1
Social Matters More
The pandemic has given social media giants new markets by connecting neighbors and families when they couldn't meet in person. Year after year, more time is spent on digital media than on traditional media. By refocusing marketing efforts on social media is a great way to skyrocket brand awareness.
2
LinkedIn
Facebook may be known as the first central form of social media, but LinkedIn was the first! It's the prefered mode to market towards other businesses for events virtual or otherwise. Videos and polls deliver the highest engagement, so consider posting tutorials or address your connections with polls once a week. For example, "what's the earliest you would attend a live event?" or "would you want flowers delivered to the office?"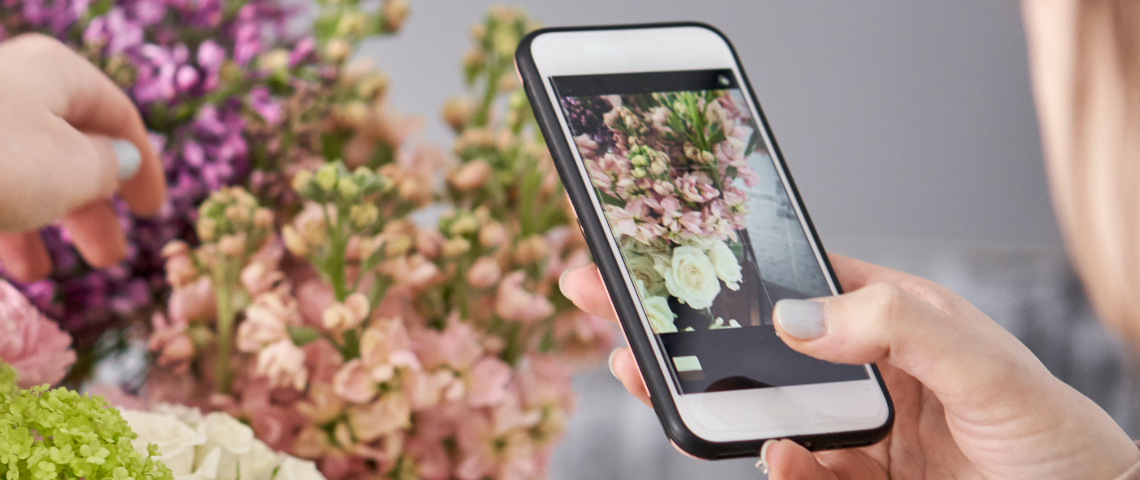 3
Stories
Stories are short videos or photos separate from a standard social media feed that usually only last 24 hours. Since launching on Snapchat, every major platform has adopted its version of stories. They're a great way to reach more people in a less competitive environment away from the cluttered feed. Use Facebook to schedule simple stories throughout the week like "Best Valentine's Day Flowers" or "How to Grow Gerbers."
4
Foundations
There are always new apps launching, claiming to be the next big thing in social media. However, Neher suggests focusing on a couple of social media outlets from the seven established sites: Facebook, Instagram, LinkedIn, Pinterest, Snapchat, Twitter, and YouTube. Learn more through FTD's foundational instructions on the social media basics and social business accounts.
5
Creativity
Creativity is vital to stand out in the consumer's busy news feed. What makes your shop unique? Why should members of your community buy your flowers and not at the shop across town? Once your value proposition is finalized, begin posting quality over quantity content showcasing your individuality to stop the scroll with beautiful, thought-out imagery. Maintaining creativity may be the most challenging part of the process, so consider consulting local artists or students for inspiration on adhering to a creative social direction.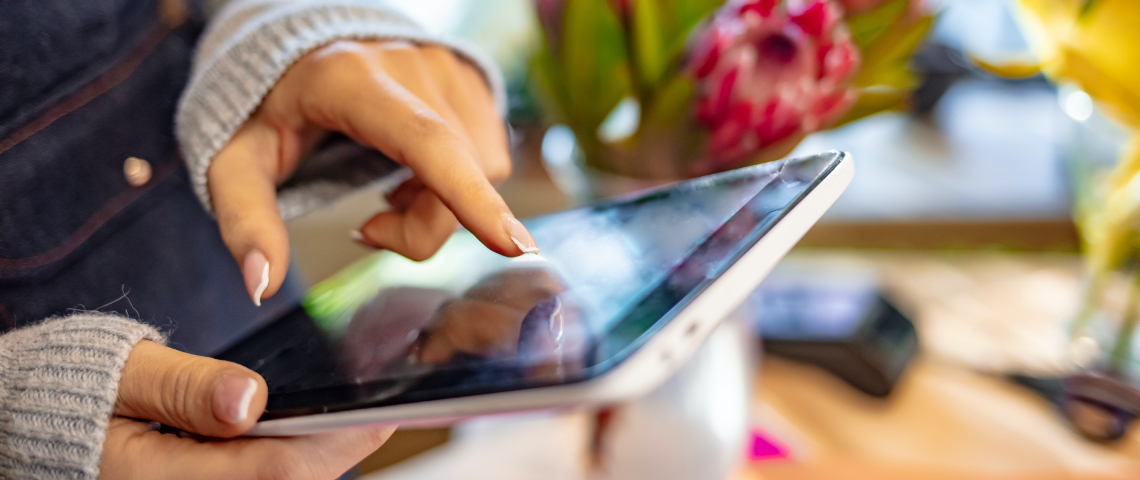 6
Analytics
Tracking analytics seems intimidating but is user-friendly and easy to understand. You must see what posts do well and incorporate those high-performing elements into other positions. Begin by building an analytics rhythm where you check in monthly on initiatives you'll start, stop or continue based on the data. For example, you notice the stories' engagement is lower than LinkedIn polls. Solve this lagging by testing similar polls on Instagram or Facebook stories.
7
Paid Social
Facebook's organic reach capabilities have declined in recent years, meaning it's harder to reach new audiences solely depending on organic shares and likes. Paid social is a great way to target potential markets in a direct, controlled manner. It's also an easy way to track conversion rates and to build brand awareness quickly.
8
Integrated Commerce
Integrated commerce means having the point-of-sales system directly in the platform, making it easier for views to become buyers. Facebook and Instagram have a feature that allows you to tag a product directly to the shop. Integrated commerce is a great way to get casual scrollers to connect with your shop and pricing.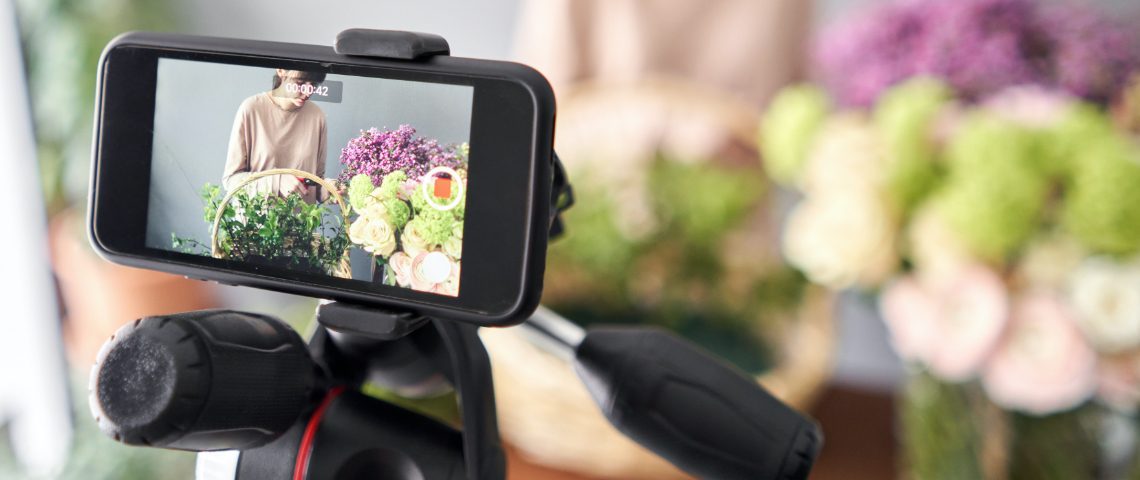 9
TikTok & Short Videos
The format of short videos, typically under a minute, has come and gone within the last decade but has seen a resurgence with the app TikTok. Publishing quick, short clips is a low-maintenance way to share small moments delivering flowers or arranging orders. After posting on TikTok, repost the same short-form content in larger compilations on YouTube or Instagram to maximize their reach.
10
Video
Video content performs great on every site except Instagram, so utilize videos across all six other websites. The algorithm prioritizes videos on Facebook, LinkedIn, and many other apps because that's what grabs attention most effectively. Neher reminds business owners new to social media to focus on two platforms if you're working with limited resources. She says, "Anyone of these technologies can give you great business results if you do it well and focus." Decide on a priority channel- Facebook or Instagram- and then spread out primary content to other accounts.
Want to learn more about jumping on the social media train? Listen to Krista Neher's webinar, "Social Media in 2021- What Works and Where to Focus," where she shares insights from her 15+ years of social media experience.
0