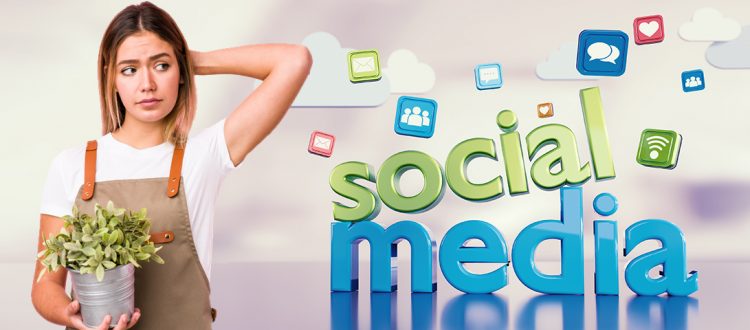 Marketing Your Business Online in a Crisis: 5 Things to do NOW to Grow your Results
With the current situation many florists are struggling with whether or not they should be marketing, and how to continue to grow in this challenging time.
Online marketing is key at this point because we can't build awareness physically. People are spending more time online which means you have a unique opportunity to build awareness online by staying in-front of your target audience with a relevant message.
Whether you are open, delivering only or closed, this is the time to market your business. Building awareness and positive messages online now will pay off now and in the future, so continue to share, post and market.
Here are 5 actionable things that you can do to grow your business now:
1
Continue to Build Awareness
Don't stop posting on social media. You need to build awareness and brand equity online since you can't do it in-person or through your physical storefront. Post regularly on social media – or even more than you normally do. People are spending more time on social networks now, and they are craving positive and engaging content. Post content that builds awareness with your audience and tells your story. This will payoff now and in the long-run.
2
Share Positive and Uplifting Stories
Flowers reduce stress, build connection and boost moods – all of which are in demand now. Share the positive benefits that flowers bring to inspire and encourage people.The best way to do this is through storytelling. Rather than "We deliver birthday flowers" share a relevant in context photo with a story about how flowers made a lonely birthday a little brighter. Storytelling in posts softens them (instead of aggressive selling) and draws people in to your content.Look for opportunities to engage your customers to share their stories online and repost them. FTD has some assets that you can use to get started here.
3
Update your Business Listings and Online Assets
Uncertainty means that people aren't sure which businesses are open and their hours. Update all of your business listings and online assets to set clear expectations about your hours, product offerings and sanitation procedures.Update your Yelp, Google My Business (Google Local Listing), Website, Social Network and other online assets to let people know that you are open and delivering.
4
Try New Things
This is the best time to try new things. The risk is lower since most businesses are operating in completely different circumstances.
Maybe now is the time to experiment with video!  Try coupons or bonus upgrades with your packages. Try new or relevant add-ons like books, games, chocolate or other interesting products that can boost interest and sales.
Think about all of the crazy marketing ideas you've been too worried to try and try them now. You have less to lose and could find some sustainable growth strategies.
5
Focus on Foundations
This is a great opportunity to step back and re-evaluate your efforts. Consider focusing on building your strategy and creating a clear plan around the digital marketing foundations that can grow your business.
Look at how your website, social media, email marketing, CRM, SEO, paid search and mobile strategies are working together to grow your presence. This is a great time to evaluate and build a sustainable plan for the future.
It is important to keep in mind that business won't be closed forever (although it may feel that way) and the investments you make now can position you for success.
Look for the opportunities to test, learn and set yourself up for future results.
0