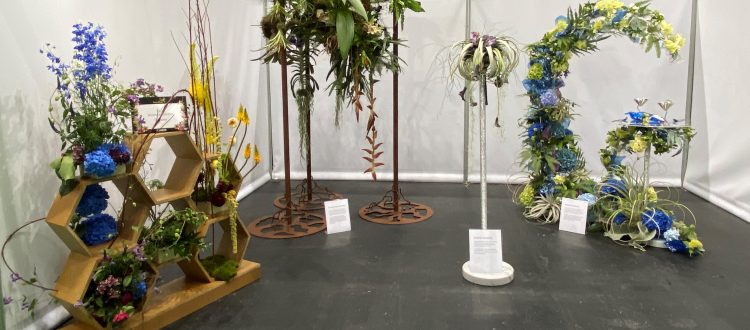 Lea Romanowski Shares Her Experience at the 2023 Interflora World Cup
Lea Romanowski's incredible floral prowess enabled her to capture the spot as this year's Canadian representative at the 2023 Interflora World Cup that took place in Manchester, England from September 7-9. After months of preparing and practicing, with unflagging dedication to push her design skills to the limit, she showcased her creative interpretation of "Our Natural World" through her original floral conceptions. Find out how Lea felt taking part in this exhilarating competition against the most talented floral artists from 19 other nations across the globe!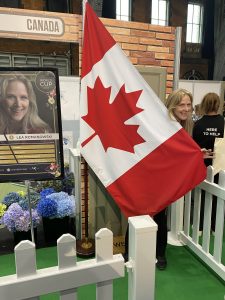 What was your overall experience competing in the World Cup?
It was thrilling, and definitely life changing. I'm so thankful for the opportunity and the experience!
What was your favorite part of the competition and the week leading up to it?
Meeting the other competitors and learning from them was by far the highlight of the competition. As an educator, there was no better place in the world to learn and compete at the same time. I have never been so completely inspired; I was in total awe of the creative brilliance of this group. The week leading up to the competition was somewhat nerve-wracking. I said a prayer that the shipped crates arrived safely and on time. The fresh order was only 80% confirmed due to supply issues, resulting in the need for some backup choices. All in all, my attitude was positive, and I was prepared to face whatever challenge crossed my path.
"All in all, my attitude was positive, and I was prepared to face whatever challenge crossed my path."
What advice would you share with future World Cup competitors?
When you think you are prepared, think again, as not everything is within your control. Choose your assistant wisely. Thankfully, I did. Your assistant needs to be experienced, keep you calm, be a sounding board, yet still be completely honest with you. You will be thrown curveballs when least expected. Your adaptability, creative problem-solving skills, and positive attitude are your greatest tools.
Be up to date on European design trends. Color in competition design is judged differently in Europe than in North America. Make sure you fully comprehend the judging sheet and design accordingly to maximize your score. Having a creative team would have been beneficial; you do not have to be an island.
Did the competition meet your expectations?
Absolutely all my expectations were met. I could only expect great things if I invested my energy, attitude, and effort into the competition. My goals were to do my best, finish every task on time, maintain great time management, and not waste fresh materials. Happily, I achieved all my goals. I did experience a setback during the last task, as my stand to hold the bridal bouquet broke. Because of this, I needed to come up with a new idea for the bouquet two days before it was due. Since no new items, fresh or structural, were allowed to be brought in at this time, I was limited as to what I could build. It was an excellent learning experience; however, it did affect my marks. When my crates arrive back in Canada, I plan to redo the bridal bouquet and photograph it.
What are you doing now, after the competition?
I'm doing my best to catch up on 13 months of business and personal projects that have been on hold. I literally hit the ground running with events and teaching for three weeks straight. Only now have I had the time to relax, decompress, and enjoy the memories. Learning from my experiences at the World Cup, I've started implementing some new ideas into my business.
How will this competition impact your career?
Anytime we travel, there are opportunities to network with others. I made some excellent connections with designers and organizers at the World Cup. There are a few exciting things happening later this year and early 2024. Competing in the World Cup has opened a few doors. Now I just need to walk through and embrace the next big challenges. I see wonderful things in my future.
Any final perspectives now that the competition is over?
One of my biggest takeaways from the World Cup is to do whatever it takes! Sponsorship made it possible for me to compete, and I will be eternally grateful for the support of FTD and Smithers-Oasis North America. Implementing a mentorship program with past competitors would help future competitors prepare and be successful in their World Cup journeys. I am truly thankful for the love and support of my friends, family, and floral community.
0