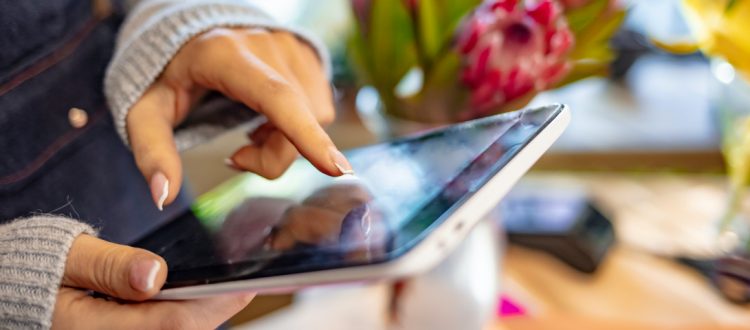 Black Friday to Cyber Monday: A Florist's Guide to Success
As a flower shop owner, you know that the holiday season is one of the most critical times of the year for your business. Black Friday, Small Business Saturday, and Cyber Monday provide incredible opportunities to boost your revenue and create lasting impressions on your customers. Let's explore strategies to promote your flower shop to both walk-in traffic and e-commerce customers during the days after Thanksgiving. With the right approach, you can bloom with success.
1. Offer Exclusive Discounts
Entice customers with special discounts and promotions. Consider running a Black Friday deal where the first 50 customers get a free bouquet or a Cyber Monday special with a discount code for online purchases. Make sure these offers are prominently displayed both in your shop and on your website.
Pro Tip: If you have a Mercury Online website, you can easily create a promo code following the instructions here from Shopify.
2. Extend Your Hours
On Black Friday and Small Business Saturday, consider extending your shop's hours to accommodate late shoppers. Make sure to promote these extended hours in advance in social media and email marketing to attract more foot traffic.
3. Offer Curbside Pickup and Delivery
Incorporate convenient shopping options like curbside pickup and local delivery to cater to different customer preferences. Make sure these options are prominently displayed on your website and social media profiles.
4. Create Eye-Catching Storefront Displays
For walk-in traffic, your storefront is your first impression. Decorate your shop with festive colors, captivating window displays, and signs promoting special deals for the upcoming days. A beautiful storefront can entice shoppers to explore and make purchases.
5. Partner with Other Local Businesses
Collaborate with neighboring businesses to cross-promote each other. You can offer bundled discounts or run joint marketing campaigns. For example, a local bakery might offer a discount on your flowers when customers purchase a cake.
6. Social Media Marketing
Leverage the power of social media to reach a broader audience. Start posting captivating images of your flowers, arrangements, and special promotions on platforms like Instagram, Facebook, and Twitter. Use relevant hashtags, such as #BlackFridayDeals or #SmallBusinessSaturday, to increase your visibility.
7. Email Marketing Campaign
Send out email newsletters to your loyal customers and subscribers. Inform them about your Black Friday, Small Business Saturday, and Cyber Monday deals well in advance. Craft engaging, visually appealing emails that highlight the unique products and discounts you're offering. If you are stuck writing the copy, try out an AI tool to help give you a free boost of creativity (and save time).
8. Local SEO
Optimize your website for local search. This will help potential customers in your area find your shop when searching for flower-related services online. Ensure that your shop's name, address, and phone number are consistent across all online directories. If you want to check the accuracy of your business in online directories, you can scan it using our Business Listings tool here.
9. Embrace Online Advertising
Consider investing in online advertising, such as Google Ads or Facebook Ads. Target your ads to specific demographics, interests, and locations to reach potential customers who are more likely to be interested in your flower shop's offerings.
10. Maintain Customer Engagement
After the holiday weekend, keep your customers engaged with follow-up emails, newsletters, and social media updates. Share stories of satisfied customers and the beauty of your floral creations to remind them of your shop throughout the year. Valentine's Day will be right around the corner…
The Black Friday, Small Business Saturday, and Cyber Monday weekend is a fantastic opportunity for flower shop owners to generate orders and revenue. By using a combination of creative marketing, online and in-store promotions, and engaging with your local community, you can ensure that your small business blossoms during this festive season.
0