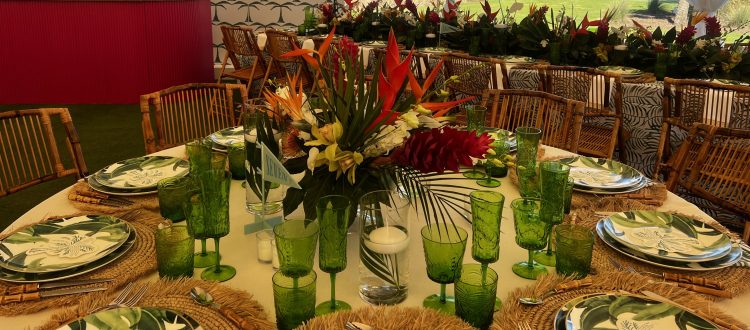 FTD Intern with Ian Winner Hits the Ground Running
Tera Stover may be in the early stages of her floral career, but she's proving that when you've found your passion, you hit the ground running. That's exactly what she's been doing for the last four years at Elite Flowers and Gifts. Tera has dedicated herself to paving her pathway to the top in the floral industry. She wants to learn everything she can from the best in the industry, which is exactly what she did when she snagged the coveted spot as the winner of FTD's 2023 Intern with Ian contest!
Starting from the Ground Up
Tera remembers being hired by the wonderful family that owns Elite Flowers and Gifts in Glendale, AZ, just outside of Phoenix. "They took a chance on me; they hired me to help with administrative tasks with the option to stay on to learn floral design from our master florist, Nara."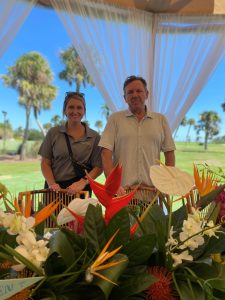 Over the past four years, Tera quickly fine-tuned her skills and pushed her boundaries to master design techniques and styles. She started with small, everyday arrangements, and worked her way up to large-scale vase arrangements, wedding and funeral arrangements, and everything in between. Tera's passion and hard work have already paid off, as she is now the full-time manager at Elite.
Jumping Right In
Along with her work at Elite Flowers and Gifts, this year she opened her own floral business: Tera Stover Floral Designs. She was inspired to enter FTD's contest because she wanted to learn from the best in the industry, not only to help her team at Elite but also her own new business. With over 40 years in the industry, there's no one better than Ian Prosser AIFD from whom to learn! He loves to pay it forward by working with florists in FTD's yearly contest. "Nothing thrills me more than helping someone out, and if that vehicle is practical education, even better."
"Nothing thrills me more than helping someone out, and if that vehicle is practical education, even better."
Being Part of the Team
Ian believed Tera was the ideal intern candidate because she was young, hungry for information, and eager to learn. He was pleased to see that his instincts were correct while Tera was working with him and his team on four luxury events that his company Botanica International Design Studio was styling. Ian loved that Tera enthusiastically threw herself right into the work, and she fit right in with his entire team.
In turn, Tera was delighted by the warm welcome extended to her by Ian and his staff. "Ian was so personable and so willing to share stories about successes and setbacks that brought him to where he is now." He showed her the ins and outs of the entire creative process, talked her through the various team roles, and shared how his team members work on various aspects of events. Ian even shared his ordering process and marketing strategies so Tera could grasp the full scope of how complex it is to successfully run a full-scale floral business.
Working the Events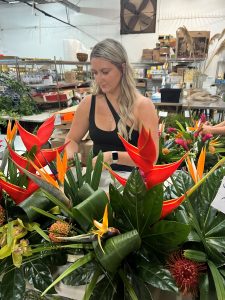 Tera was ecstatic to have the opportunity to push her skills to the limit while working on four different events while in Tampa: 2 weddings, a wedding shower, and a special birthday party for one of Ian's best clients. The first was an intimate, yet high-end wedding for 100 guests, where Tera decorated a tree for the ceremony location, and was involved in the styling of the reception area.
The second wedding, Tera's favorite event to work on, was a lavish $80,000 affair decorated using all tropical flowers. Here, she helped create the wedding archway, foliage arrangements that hung over the dance floor, and individual table arrangements, and she assisted in hanging tropical floral boas.
Tera got to flex her creative muscle while designing the pieces for a very special wedding shower, using beautiful, Monet Garden style, pastel-colored flowers. She brought the vision to life when she created the broken arch designs for the photo op wall, along with the table arrangements and dessert station flowers, and loved every minute of it. "This experience has far surpassed my expectations."
"This experience has far surpassed my expectations."
Building a Business
Tera's whirlwind weekend with Ian allowed her to engage in the creative process of putting together extraordinary events for Botanica clients. She learned the importance of cultivating lasting, personal, and intentional relationships with others in the industry and your design team. Tera experienced firsthand how effective leadership that focuses on support, trust and encouragement within your business sets the tone for how your team will work together to accomplish goals. "It was such a cool experience to see how Ian's leadership was reflected into a very seamless, personable, and effective team."
In terms of design takeaways, Tera recognized the importance of working smarter, not harder. Specifically, Ian noted using extra flowers or greenery to create unique extras for an event will deliver more impact than simply stuffing extra materials into existing arrangements. Lastly, work intentionally to create meaningful, well-thought-out pieces that will leave a lasting impression on clients.
Plans for the Future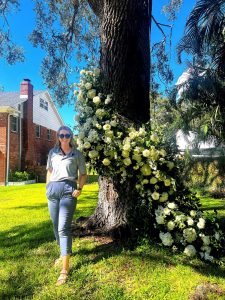 Tera can't wait to share her experience with her team at Elite. Her renewed confidence from her incredible experience working with Ian has given her even more incentive to push out of her comfort zone, especially when it comes to working with unfamiliar products or design concepts. Moving forward, Tera says instead of thinking, "I can't do that," or "I don't know how," now it's always going to be, "Let's try and figure it out!"
0