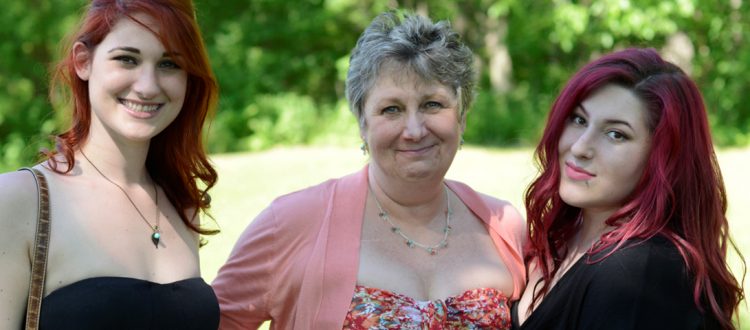 Welcome to the second installment of We Are FTD, our series of interviews introducing you to members of our team. This round, we're featuring Kim Natalino in our Marketplace division.
If you're having a bad day, talk to Kim Natalino. You can't help but be cheered by her sunny disposition, friendliness and positive attitude. Kim is an inside sales representative in the FTD Marketplace division and spends her days connecting member florists with the goods they need to keep their shops running smoothly.
How long have you been with FTD?
I started in the Marketplace department seven years ago, on June 1, 2010. It feels like I have always been here – in a good way!
Please describe your role at FTD.
It's my mission to help our member florists find what they need, when they need it and at the very best possible price to help them optimize the number of orders they receive and to reach their shop goals. I help florists find utility glass, baskets, flower food, foam, shop supplies, codified containers, gourmet foods, chocolate, plush…just about anything they can imagine, even coolers and cool vehicle graphics for their delivery vans.
What gets you out of bed in the morning?
I am lucky enough to LOVE what I do! Working with my colleagues here at the corporate headquarters and with our wonderful network of member florists gives me a great sense of accomplishment. Every day is different, and each florist has different needs so it is important to ask the right questions and be sure to have the florists' best interests in mind as you work to help them maximize the potential of their shops.  When the work day has ended, I kick back with my hubby of 30 years…and sometimes even get to enjoy the company of our two grown daughters.
What excites you most about being part of the FTD family?
It really is a family here, from the people in the building to our counterparts in the field to our members…sharing our lives, our joy and our sorrow, our triumphs and our setbacks with such a richly diverse group of people from different backgrounds, all pulling together toward common goals. Even though we are a major multi-national corporation, it feels more like a close multi-generational family.
What is your favorite flower?
I just love the way daisies look, crisp white with a sunny center. You can't go wrong.
Want to learn more about a specific member of our team? Tell us in the comment section below!
0