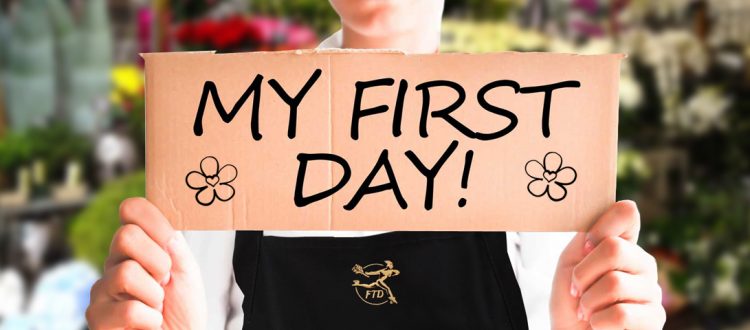 Hire Employees Every Day of Their Career
On December 6, FTD hosted "Hire Employees Every Day of Their Career," a webinar presented by Glenna Hecht, president and founder of Humanistic Consulting. Weren't able to attend live? We recap the key takeaways below.

Employee engagement
Engagement measures how committed employees are to their jobs, both emotionally and intellectually. Employees who are engaged speak positively about the organization, desire to remain in their jobs and exhibit behaviors that contribute to the success of the business. There are three levels of employee engagement:
Engaged employees work with passion and feel a profound connection to the company.
Not engaged employees are essentially "checked out" and sleepwalking through the day.
Actively disengaged employees aren't just unhappy, they act upon their unhappiness.
The easiest way to make sure you have engaged employees, Glenna pointed out, is to make sure you hire the right people in the first place.
Tips for a successful interview
Hiring the right people starts with a successful interview. Glenna recommends treating every job candidate like a customer. Sell them on your brand and the uniqueness of your company. Glenna also suggested giving the candidate a flower or showing them examples of your design work and watching their reaction – does receiving and viewing flowers fill them with joy? Then they're probably a great fit for your shop.
Other interview tips:
Know exactly what you are looking for (role, behaviors, career path, etc.)
Give the candidate your full and undivided attention
Spend time with them even if it becomes clear they're not the right person for the job
Start off on the right foot
On a new employee's first day, greet them at the door and put up a welcome sign with the employee's name on it. Introduce the employee to his new coworkers and identify a mentor to help teach job functions and answer any questions.
During the onboarding session, be sure to communicate the following to the new employee:  responsibilities, the training they should expect to receive, accountability, level of authority, measurable performance outcomes, incentives, rewards, your company code of honor, mission statement and expected and acceptable behaviors.
New employee paperwork
You might also consider investing in onboarding software to take the drudge out of paperwork. The following paperwork needs to be completed each time you have a new hire:
I9 form (needs to be completed within the first three days)
W4 (federal and state)
Direct deposit form
Workers' compensation notification
Benefit information (depending on the size of the company)

Why create an employee handbook?
If you don't have an employee handbook, you might want to consider creating one. Handbooks help communicate standards and policies and offer guidelines to employees. They also help to protect your company in unemployment and litigation claims.
Understand the phases of a team
We sometimes assume that a new person can just be dropped in to fill the slot of someone who has left. That's not the case. When changes happen on a team, that team undergoes five phases.
Forming: Everyone plays nice with each other as they learn about each other and size each other up
Storming: Factions start forming among team members
Norming: The team starts coming back together and rooting each other on (this is a great time to use rewards and incentives)
Performing: Shakeups occur as people leave the team or job functions change
Reforming: The team comes back together and resumes working well together
Three things to do right now
Glenna recommends doing the following things right away to set yourself on the path to having a shop full of engaged employees:
Develop your code of conduct, mission statement and expected and acceptable standards.
Treat every candidate like you would your customers.
Understand the phases of the team.
To learn more about future FTD webinars and view recordings of past presentations, visit www.FTDi.com/FTDUniversity.
2