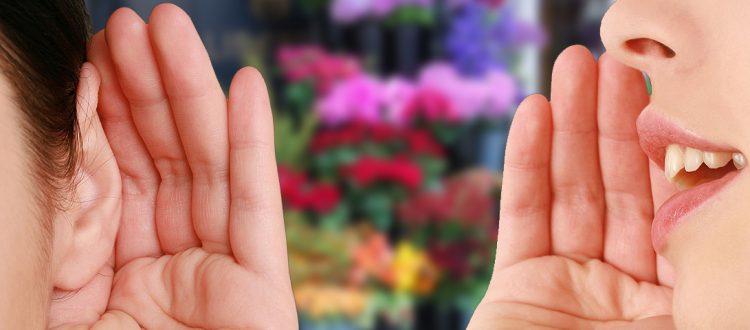 On March 28, FTD University hosted "Smarter Customer Service the FloralStrategies Way." This exclusive webinar was presented by Tim Huckabee, president of FloralStrategies. Weren't able to attend? We've shared some of the key takeaways below.

What is customer service?
At the dictionary level, "customer service" is "assistance and other resources that a company provides to the people who buy or use its products or services." As a business owner, you of course know that customer service is much more than that. Tim said the Golden Rule should always remain the baseline for delivering great customer service – do unto others as you would have them do unto you. When your customers are happy, they'll become your best advertising!
Be thankful for complaints
Nope, that's not a typo. Sixty-eight percent of customers who are upset don't bother to complain, they just don't come back to your store. When an upset customer takes the time to complain, you have the opportunity to rectify the situation and then use their feedback to help you run your store better, Tim said. In reality, customers aren't going to stop buying flowers because of a bad experience – they're just going to buy them from your competitors!
You can stop that from happening by using these five steps to handle incomplete orders:
If you don't treat customers well, they'll retaliate not just with their wallets, but with their keyboards as well in the form of bad online reviews.
The big question: Pick up? Replace? Refund?
When a customer is upset with a bouquet, should you pick it up, replace it or refund the customer's money? Here are a few considerations from Tim:
Should you pick up the arrangement?
What are you going to do with it if you do?
Should you replace the arrangement?
Be careful not to repeat the same mistake that led to the upset customer in the first place!
Should you refund the arrangement?
Why not combine a refund and store credit? That way, you'll give the customer a reason to come back to you.
The five most common complaints and resolutions
Tim listed the following as the top five most common customer service complaints and provided suggestions to help quickly resolve them.
"I think the bouquet was a poor value/too small."

"My order is missing something."

"My order does not match the photo."

"The order I sent out of town was frightening."

"You made a mistake on my order."
Tips for better customer service every day
Upgrade your phone and in-store greeting.
Comment on the card message.
Offer relevant suggestions.
Don't be afraid to sell high.
Get an email address from every customer.
Try to solicit future orders.
To view a recording of the webinar visit www.FTDUniversity.com.
0