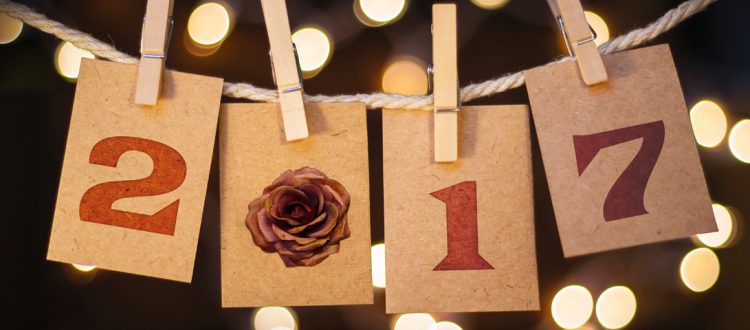 Resolve to Make 2017 Your Shop's Best Year Ever
A new year is right around the corner! Here are a some of our favorite strategies for starting 2017 fresh and invigorated.
Merchandising
Clean your shop for a fresh start and merchandise your shelves for Valentine's Day.
Close out your Christmas inventory with an end-of-season sale.
Stand outside your shop and look in your front windows. Do they need fresh merchandising? Is the exterior of your shop clean and well-maintained?
Examine your product packaging. Does it match your shop image?
Business basics
During shop downtime, visit FTDUniversity.com for FREE business-building webinars and two-minute how-to videos.
Evaluate whether you'll need to hire extra labor for Valentine's Day.
If you don't have one already, start assembling an employee handbook.
Brainstorm incentives and rewards to thank your staff for their hard work and commitment.
Flower care and handling
Review your flower storage practices. Are you cleaning your buckets at least once per week using a reliable floral cleaner?
Remind your staff that they should be sharing proper care and handling information with customers to ensure bouquets last as long as possible.
Check the holding temperature in your cooler. Cut flowers should be stored between 33 and 38 degrees Fahrenheit (except for tropicals, which should be stored between 56 and 60 degrees Fahrenheit).
Website and social media
Take a look at your website. Is all of your information up to date? Do the product offerings need to be refreshed? Is your delivery information accurate?
Start your Valentine's Day social media campaign. To avoid getting overwhelmed as the holiday approaches, we suggest drafting your calendar a month at a time to avoid having to brainstorm a new post each day.
As you design, snap pictures that can later be shared to Facebook and Instagram.
What other strategies do you have for starting a new year on the right foot? Tell us in the comments area below!
3