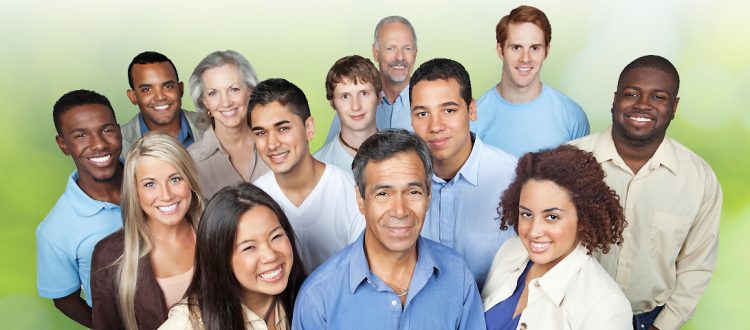 Developing a Multi-Generational Marketing Approach
On February 28, FTD University hosted "Developing a Multi-Generational Marketing Approach," a webinar presented by Marc Goulet of Russell Research. During the webinar, Marc shared the results of an online study that interviewed 1,500 consumers on their thoughts and feelings toward flowers. Generations X, Y and Baby Boomers were equally represented among the respondents, with 500 from each group. The key insights from the study are described below.
Flowers are widely valued across all generations.
According to the study, nearly three out of four consumers (73 percent) have a high appreciation of flowers. This figure has risen greatly since previous research was conducted in 2009 and was driven by increases among Generations Y and X. Two-thirds of respondents reported feeling special when they received flowers as a gift. Respondents also reported a strong sensory and emotional connection with flowers.
Gifting continues to be the most common reason for purchasing flowers.
Half of consumers have purchased flowers for a traditional holiday/occasion gift in the past year. The second most popular reason to purchase flowers as a gift was "just because." Interestingly, consumers are more likely to remember the last time they gave flowers to someone than they are to remember the last time they received them. When consumers pick up flowers, they are most likely to head to a local florist (82 percent of respondents). However, online and farmer's markets have also grown in popularity since 2009.
Despite gifting being most popular, there is still a high percentage who purchase flowers for themselves.
Two in five consumers reported buying flowers for home decoration in the past year and approximately one in five purchased them as gifts for themselves. These purchases are split fairly evenly between local florists and supermarkets, with farmers' markets narrowing the gap. The consumers who purchased them for home decoration were equally likely to buy them for everyday display, a personal pick-me-up or holiday décor.
There is a positive purchase trend in flower purchases.
Approximately one in five consumers now purchase flowers more frequently for themselves compared to previous years. This is in large part likely due to fewer consumers now viewing cost as a purchase barrier since the economic climate has improved since 2009. Houseplants are also benefiting from this trend, with nearly half of consumers planning to purchase houseplants within the next six months.
Being local and providing expert recommendations are hidden opportunities.
Three in five consumers identified being locally owned as very important when choosing a florist. Being able to provide expert recommendations was cited as the second most important driver. Consumers also cited 24/7 accessibility and providing convenient delivery options as key considerations when choosing a florist.
Additional marketing implications
The two primary ways that consumers like to receive information about trends and flowers are via friends/family and social media. Create shareable posts on your social media pages that generate word of mouth. Don't always focus on selling as this can turn off customers.
Email was cited as being very important among all generations of respondents. Consider looking into a professional email client such as Constant Contact.
Less than one half of consumers reported that they know which flowers are appropriate for specific situations. This is a great education opportunity for you as a florist – guide your customers toward the perfect flowers for their needs.
To view of a recording of the webinar, visit www.FTDUniversity.com. For FTD University's complete FREE webinar lineup, visit www.FTDi.com/FTDUniversity.
0