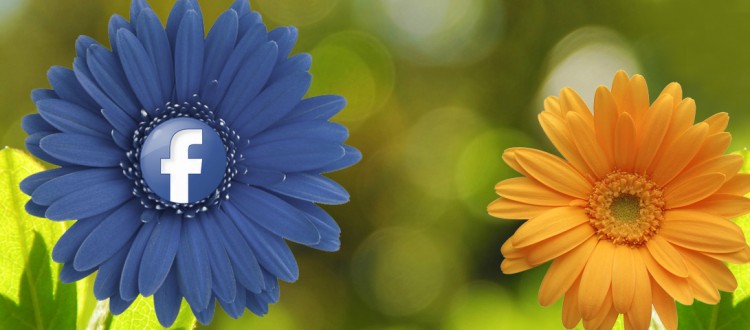 Watch Your Business Bloom
with Facebook
Does your shop have a Facebook page? If not, you're missing out on a great way to connect with existing customers and win new ones. Facebook boasts 1.6 billion monthly active users. That's more than three times the population of the United States. Forty-four percent of people in the U.S. who use social media have Facebook accounts. Those people on the bus or in the coffee shop staring intently at their phones? There's a good chance they're scrolling through an endless stream of Facebook posts.
Creating a page is just the first step. You need to tend to it regularly for maximum impact. Here are our top five tips for getting the most out of Facebook.
1
Give users a reason to follow you.
Don't just tell people to follow you – give them a reason. Perhaps you could position yourself as the local floral expert and make yourself available to answer any questions followers might have, or you could offer an in-store discount exclusively to your Facebook followers.
2
Boost important posts.
Facebook uses a Newsfeed algorithm designed to show users the posts that they are most likely to find interesting. The more people "like" and "share" your post, the more likely it is to be seen by other users. Beyond hoping that people "like" and "share" your posts, you can also pay to boost important posts (such as those advertising events or promotions).
3
Interact with followers.
Let your followers know that there's a person behind the page by responding to comments and engaging in conversation. Thank followers for their positive comments and try to troubleshoot any concerns that are posted on your page.
4
Share stories.
Rather than just sharing a picture or link, try sharing a story. Maybe it's the inspiration behind the beautiful flower arrangement you just designed. Maybe it's a recap of creating flowers for a special wedding (be sure to tag the bride and groom and other wedding vendors in your post too). The goal is to create a more personal connection with followers and give them a glimpse behind the scenes of your business.
5
Post regularly.
It can be tough to come up with Facebook posts on the spot. Every month, set aside an hour to create a calendar of Facebook posts for the coming month. If you're short on inspiration, start by taking a look at the calendar to see if any major holidays are approaching. It's important to post regularly to keep your followers engaged. Make sure to keep your cover photo refreshed as well so you don't appear out of date.
If you want to get more out of Facebook but don't have the time to devote to it, consider FTD Market for You. Our team can manage your Facebook, Twitter and Pinterest pages, as well as coordinate email campaigns. To learn more and get started, visit www.FTDi.com/MarketForYou.
4