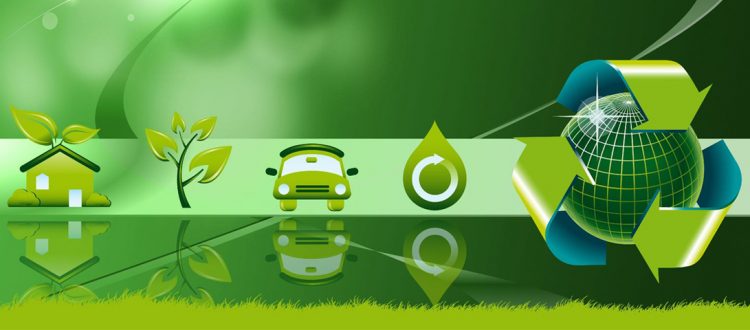 Make 2018 the Year You Go Green
The arrival of spring has us thinking green! Go beyond celebrating the fresh green colors of spring this year and expand greening to your business as well. FTD has teamed up with the Green Business Bureau – the leading green business certification program – to offer the following tips for upping your sustainable business practices.
Invest in sustainable products
If you haven't already, add eco-friendly products to your shop, or challenge yourself to only offer products that meet certain green standards. You can start by working with your current suppliers to learn more about existing eco-friendly options. Then, start swapping out products you currently carry for ones that meet a higher green standard. It's okay to start slow and see how your staff and customers respond.
Offer green packaging options
Packaging is essential to your business, and focusing on eco-friendly changes here can help make a strong statement to your customers about your dedication to sustainability. Some of the materials used in everyday operations can be swapped out with greener options, including vases, containers and wrapping. Your current suppliers might have new packaging materials available that you haven't tapped into yet, so talking to them is a good starting point. Changing out even just one element of your packaging can have a positive effect on your eco-footprint.
Drive your way to green
When it comes to the vehicles you use to support your business, such as those you use for delivery, there are many ways to make small improvements that add up to big changes. Start small by focusing on maintenance for your delivery vehicles to ensure your cars run more efficiently and help you save on things like fuel usage and cost. Ready for the next level? Invest in high-efficiency or hybrid vehicles for deliveries, develop operational guidelines for drivers and implement a fleet management system to help improve the effectiveness of your delivery vehicles.
Keep things cool
Looking for a way to up your "cool" factor while being green? Look no further than your current refrigeration system. Depending on what you are using for refrigeration, you might not need to invest in a completely new system, but instead focus on retrofitting what you already have. Start by educating yourself on the options available to upgrade your refrigeration and display units with energy-saving features. This can include switching to LED lights, changing out thermostats and sensors, installing new door gaskets and more.
Listen to your customers
Ask your customers for their feedback on green options they'd like to see from your business. Gathering their input can be as easy as putting a suggestion box on your sales counter. You can use customer feedback to help shape future programs and implement new ideas that can cut down on costs and attract new customers.
To learn more about FTD's  partnership with the Green Business Bureau, visit http://www.ftdi.com/gbb/.
0