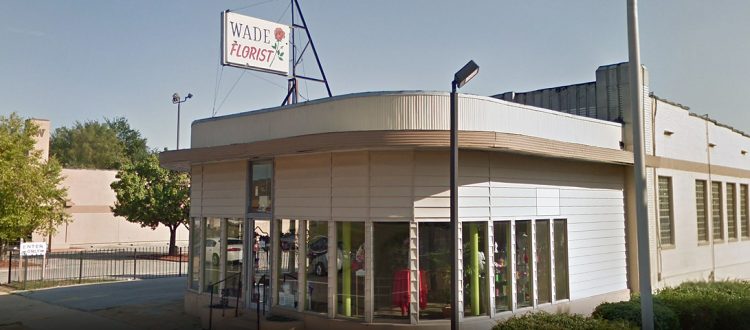 FTD Featured Florist:
Wade Florist
Wade Florist has been serving the metropolitan St. Louis, Missouri, area since opening its doors more than 40 years ago. FTD spoke with store manager Scott Cooper to learn about the shop's unique connection to the funeral industry and the FTD tools that keep the business running smoothly.
TELL US A LITTLE BIT ABOUT YOUR BUSINESS.
Wade Florist opened in 1973, shortly after Wade Funeral Home opened next door. A few years later, the Wade Twin Chapel was opened and now Wade Florist rests perfectly between two upscale funeral venues. Today, Wade Florist is proud to serve the African-American community in the metro St. Louis area. Each year, Wade creates more than 400 casket pieces. We are also pleased to offer full-service floral work to the region. We strive to make sure our customer base knows we are by no means just a "funeral florist."
WHAT MADE YOU WANT TO BECOME A FLORIST?
When I was very young, I loved working with plants and growing flowers. After high school, a family friend opened a tiny shop and I began working in the typical start-up fashion of sweeping floors and driving the truck. I found design work intriguing. When I had surpassed the owner's own knowledge, I knew I needed more challenging work, so I moved on to a much larger shop. I've always viewed design more as a craft. To me, it's like building furniture or rebuilding an engine – there's a specific, organized way it must be done. Obviously, a little flair is helpful!
HOW HAS THE FLORAL INDUSTRY CHANGED SINCE WADE FLORIST FIRST OPENED ITS DOORS?
Our industry has changed so much! Technology has made our jobs both easier and more efficient. Customers are also more savvy. The Internet has put the world at our fingertips. As designers, we've had the bar raised and must perform better than we ever have before.
YOU USE MERCURY TECHNOLOGY IN YOUR SHOP. WHY DID YOU CHOOSE THIS SYSTEM OVER OTHERS?
Using FTD technology revolutionized our shop on so many levels I cannot begin to count them. Personally, as an FTD Master Florist, I love having tech support any time I need them. One quick phone call and the problem is solved.
WE HEAR THERE'S A 94-YEAR-OLD IN YOUR SHOP WHO USES THE MERCURY SYSTEM! CAN YOU TELL US A LITTLE MORE ABOUT HER?
Mariana is a unique and beloved employee. She's been with Wade for 30-plus years and loves Mercury Technology. She often reminds me how to perform certain functions. Rest assured, the Mercury system is positively for everyone!
WHAT DO YOU VALUE MOST ABOUT YOUR PARTNERSHIP WITH FTD?
Being an FTD Master Florist has given us access to so many marketing, delivery and shop management ideas. FTD allows us to run a professional website and present a polished appearance on every level. As a smaller shop we rely on FTD to make us shine and be the best we can possibly be.
0