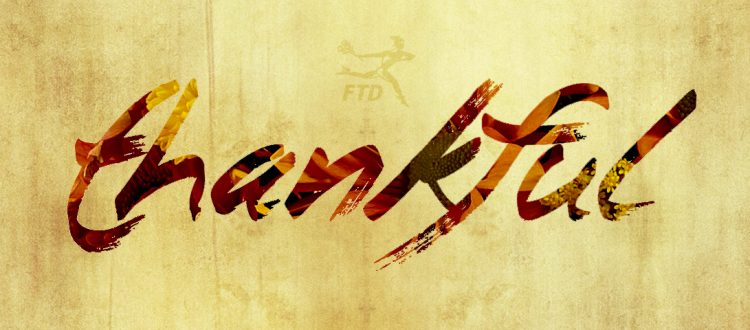 With Thanksgiving upon us, we want to take a moment to thank all of our FTD Member Florists. We wouldn't be FTD without you.
We know how hard you work. You go the extra mile to delight and inspire your customers. You care deeply about their lives and their stories – and we want you to know that FTD cares deeply about you.
There are few other careers that exist solely to bring joy into people's lives, and we think that's pretty cool. So we dedicate ourselves to providing you with the products, tools and education you need to better connect with your customers.
How we're showing we're thankful
We're constantly striving to create new ways to help you take your business further. Here are some of the highlights from 2016:
Average order values that topped $70
Our new loyalty program, FTD Rewards, which helps you save money on fresh flowers
A new collaboration with Hallmark to help your customers celebrate everyday occasions at generous price points
The FTD Co-op Advertising program, which credits you up to $2,500 when you promote your business alongside the iconic Mercury Man
Two new Floral Selections Guides designed to inspire your customers and showcase your handcrafted artistry
The updated Mercury Mobile app, which now allows you to offer the real-time delivery confirmations that today's customers expect
The fifth annual Makeover Magic contest, during which one lucky member received a $10,000 shop makeover from FTD Education Consultant J. Keith White AIFD
We know some days can seem like "another day, another dahlia." But that dahlia you're perfectly placing is about to bring someone joy. Because of that, words cannot express our appreciation for your partnership.
0