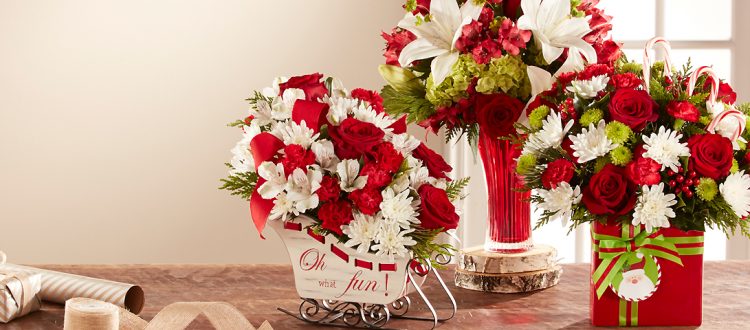 The Best Ways to Promote Your Shop This Christmas
Are you still putting the finishing touches on your holiday advertising plan? Take a page out your fellow florists' playbooks. According to SAF's 2015 December Holidays survey1, these were the most popular ways florists promoted the December holidays last year.
Social Media
Update your social media tools regularly to keep consumers engaged with your shop. Ask all customers to "Like" or follow you and tell them how to do so on your statements, all print marketing materials, emails and on your website. Be sure to check out the social media images available for your use on
www.FTDi.com/Christmas
.
Store Signage
Hanging banners, adding promotions or street signage or even a simple sidewalk sign can easily help increase foot traffic.
Online Ads
Online advertising is typically inexpensive and is a great complement to other advertising mediums. The Internet's vast reach allows you to connect with a large number of consumers.
Email Promos
Email campaigns are simple and can easily be tracked. Make sure to ask every customer who places an order for their email address and send emails regularly.
Print Ads
Print advertising tends to target a specific audience, which means your ad is more likely to reach those who are interested in your shop.
Direct Mail
Direct mail pieces have a longer shelf life than other mediums. With the U.S. Post Office's Every Door Direct Mail program, you can pick and choose who receives your mailings based on location, average household income and more. Want to create a direct mail piece in a jiffy? Download one of the Christmas templates available at
www.FTDi.com/LocalMarketing
.
No time to get it done? FTD's Market for You team can help. Our skilled team will create a marketing plan to help meet your specific goals, whether it's more "likes" and shares, increased foot traffic or more time to focus on what matters most – crafting beautiful bouquets. Learn more at www.FTDi.com/MarketForYou/.
1 SAFNow.org. After a Cheery Christmas, Florists Worry about Valentine's Day Drop. January 31, 2016
1