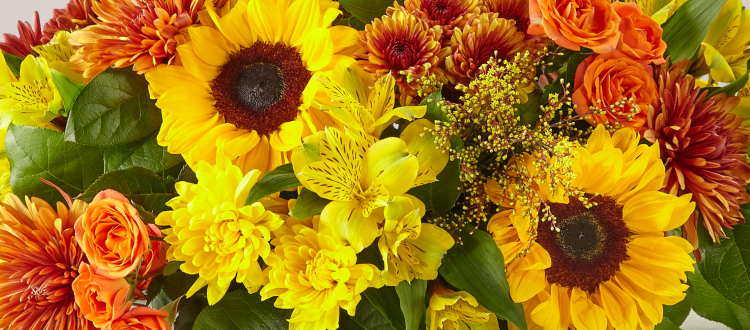 Fall is Near. Get Ready for a Successful Season.
The Inspiration for the Fall Collection
Autumn is an annual reminder that change can be beautiful. We excitedly anticipate watching lush summer greens turn into deep, rich colors, completely transforming the landscape. It encourages pumpkin patch picking, hayrides around corn mazes, and brisk, early-morning walks.
We designed this collection with the outdoors in mind; how to invite it inside, and with it, more customers. When we started designing this collection, we wanted to invite the outdoors in—just like we do with so many of our guests during this time of year. The changing leaves and cool air hang on this collection as we encompass the deep merlots, burnt oranges and crisp yellows woven through each arrangement.

Some of Our Standout Bouquets
Our Fall collection turns heads. Featuring the beautiful colors of the season carried throughout the entire line, we wanted to show you some of the projected best sellers we're most excited about.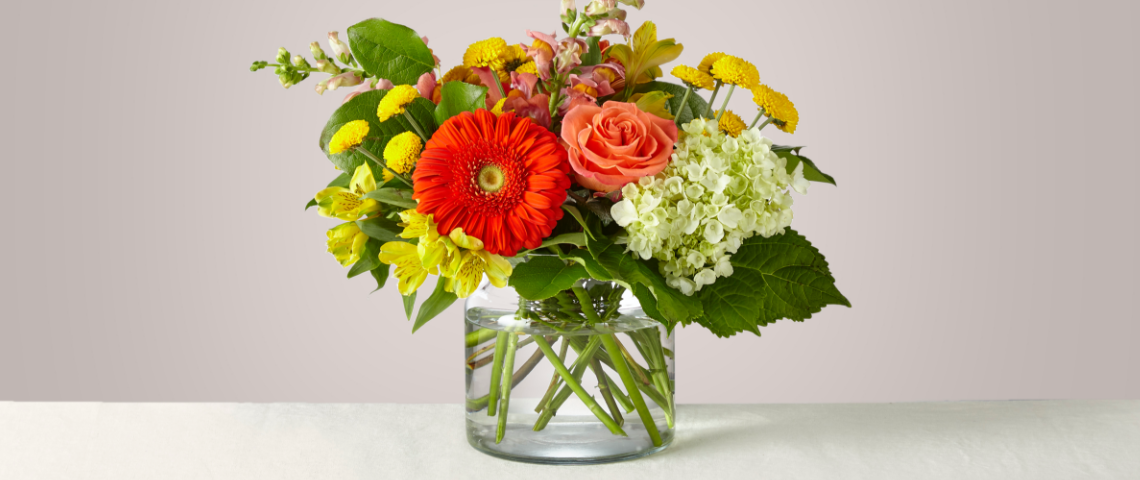 F1 Autumn Glow
-Mini Hydrangea
-Alstroemeria
-Gerbera Daises
-Button Poms
-Roses
-Snapdragon
As the days get shorter, brighten your recipient's home with the Autumn Glow bouquet filled with fresh, green hydrangea and vibrant orange Gerbera daisies. This arrangement helps remind people that the sun is still out, and there's fun left to be had in the fall.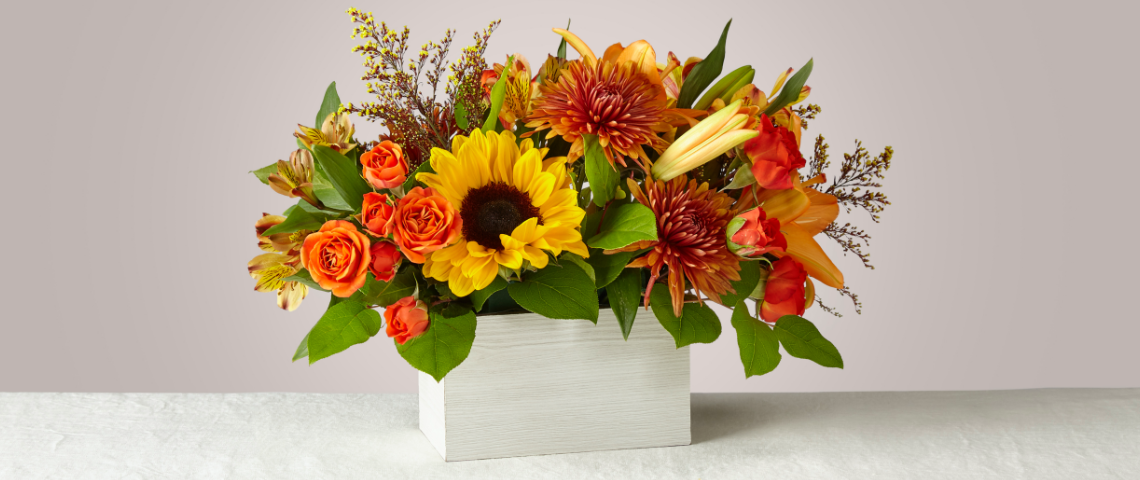 F3 Golden Hour
-Alstroemeria
-LA Hybrid Lily
-Sunflowers
-Disbud Mums
-Spray Roses
-Solidago
Shorter days mean less time to wait before stunning sunsets paint the horizon with amber hues like the Golden Hour bouquet. Better yet, picture having the happy sunflowers and blooming orange spray roses under the glow of autumn dusk. These flowers may even inspire you to wake up early for the dawn golden hour!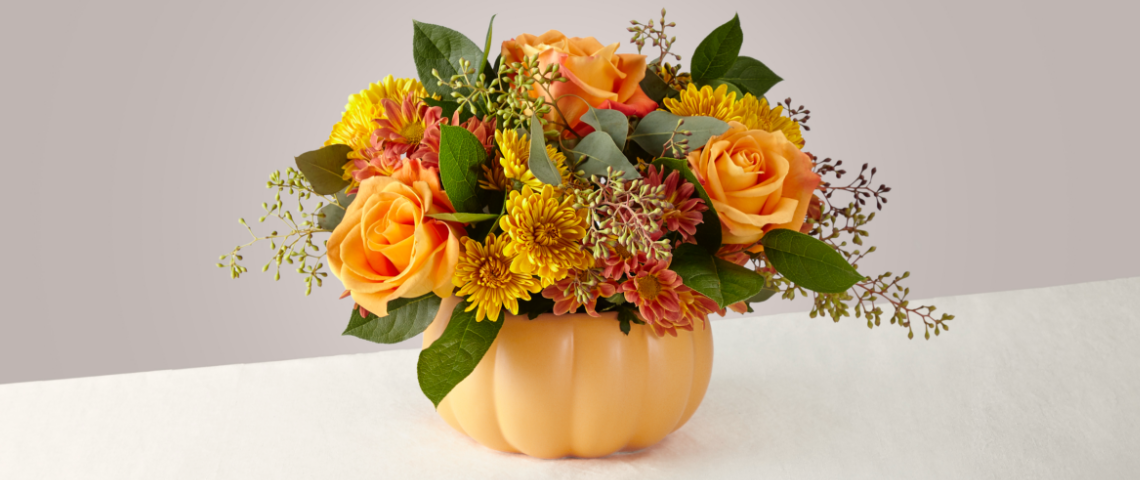 F2 Pumpkin Spice Forever
– Cushion Poms
– Daisy Poms
– Roses
Why wait to indulge in your favorite fall flavors once a year? The Pumpkin Spice Forever bouquet brings a delicious touch of fun to the recipient's space. We've been told the warmed-tone roses and accented pompon stems are better admired around a dinner table.
Your Storefront Can Mean Everything
People are always out and about during fall to enjoy the cool air. That's why it is essential for you to spend extra time on things like visual merchandising. After all, your storefront is how you can attract attention and get customers through your front door.
Things like flags, easel chalkboards, window clings and displayed arrangements are all great opportunities to catch someone's eye. These are great chances to establish brand equity. Remember: this is your first opportunity to make an impact on your customer, so make it a good one!
Color: The Visual Feast
Bold choices drive foot traffic. While your storefront should make an impact, it's the tiny details that become showstopping, like the use of a gorgeous color palette that awakens the love for fall in everyone.
This is your chance to tell a cohesive story about your own fall assortment.
What do you want people to know about your products for the season? Will you show containers like the terracotta pumpkin or the cornucopia? Will you only feature orange flowers? How about yellow?
When you're thinking about showing off your merchandise, create your products so they are larger than life and place them in groups of three. It adds a bold appeal and is visually more pleasing for customers walking through your store.
Having you started preparing for the season? It is here! To get your Fall containers, shop now or contact your Marketplace representative for more information.
0