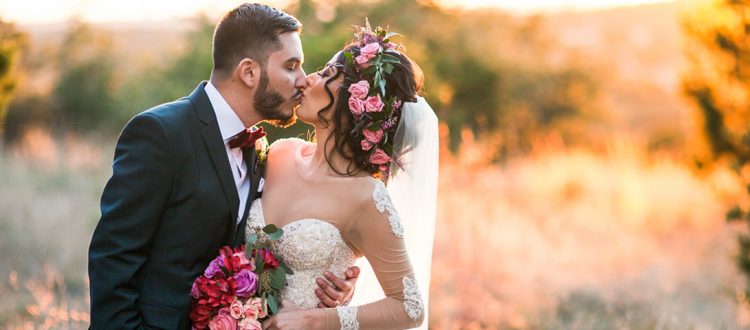 Top 3 Tips to Attract More Brides
Looking to expand your wedding business and reach more brides? Well, look no further! For over 60 years, David's Bridal has remained the most iconic bridal destination helping generations of women navigate the bridal experience and empowering them to confidently find the ONE. Read on for some helpful tips on how to grow your brand awareness and increase your bridal bookings!
---
Inspire brides with ideas to complete her wedding vision within her budget! For example, provide her with practical and creative tips on affordable wedding flowers that look expensive like: using flowers with large blooms or several flowers per stem to create a lush look using less stems, pairing more expensive or unique flowers with inexpensive options as a base for her bouquet, or using flowers that are in bloom at the time of her wedding to celebrate the season and save on costs of importing off-season flowers.
---
Create a website that makes it easy to search image galleries by color or flower type, prompting her to engage with your brand and making it easy for her to find the color scheme or general theme she has in mind for her big day.
---
Develop a strategic cadence of outreach to brides via direct mail and email. Defining a key message (i.e. current promotion, inspiration, education) and effective content (photos, service description, call to action) for your communications – delivered at the right time in her journey – ensures that your business stays top of mind when she's making her decision. Make a point to understand your email performance and make changes quickly based on what's working and what's not working.
---
David's Bridal has a legacy of creating programs and opportunities that connect relevant partners with brides. They know her shopping habits, where she seeks inspiration, brands she values and what's most important to her throughout her bridal journey. David's Bridal converts a pre-qualified audience of brides to brand loyalists and passionate purchasers, and we aim to transfer that loyalty to our preferred partners. To receive more information and pricing details about becoming a Preferred Local Vendor, fill out the request form here and a David's Bridal team member will be in touch!
Photos courtesy of George Street Photo & Video.
0