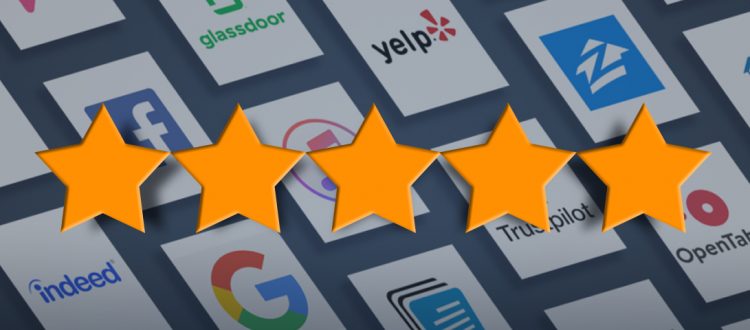 How Do You Rate? Turn Customer Reviews into Sales
Most consumers are pretty savvy when it comes to making online purchasing decisions, and technology has made consumers' voices very powerful. Studies show that over 80 percent of consumers do their research and read online reviews. An overwhelming majority trust those views when making purchases.
Needless to say, never underestimate the value of a review. Authentic online postings matter and can be your best marketing tool. While traditional marketing creates awareness, online comments can have a bigger impact on sales.
FTD eCommerce Product Manager Timm McIntyre shares his tips on making the most of online ratings.
Q: Should florists allow reviews on their website?
A: Absolutely! Most consumers want honest and authentic comments. So, posting reviews and ratings gives shoppers confidence in your business. In addition, reviews posted by customers are more believable compared to edited testimonials. High ratings and successfully resolving negative views help to increase your conversion rate.
Q: Is it important to acknowledge any review (positive or negative) on a florist's own website?
A: If someone takes the time to rate your business, you should offer them the same courtesy and take the time to respond. Acknowledging every review shows that customers' views are important to you. Most shoppers are impressed when an owner interacts with customers, and this shows that customer feedback is seen and valued.
Q: What is the best way to respond to negative reviews?
A: When you get an unfavorable review, thank the person for taking the time to alert you to a problem, acknowledge the mistake and apologize, and then make it right. It's imperative that your response is professional and that you don't get into a public argument. Ask the customer to contact you directly so that you can personally resolve the issue — and then be sure to see it through. That doesn't mean you need to give away the shop, but you should find a way to reasonably fix the problem. It will help to keep this customer and won't turn others off. Once there is a resolution, ask that customer to update the review, as most will do so if asked. The best story is when you take a bad experience and turn it into a four or five-star rating.

Q: How can a business use a negative review to take action?
A: While positive reviews speak for themselves, negative reviews show points of dissatisfaction and alert you to where your products or services might be lacking. Florists should use unfavorable ratings as opportunities to learn from mistakes and discover ways to make business improvements. This might mean making changes to pricing, product selection, quality, service or delivery — or other areas of your business. With all of this, however, remember that it is best to resolve any problems well before a customer is inclined to complain online.
Q: Is this advice also applicable to other online sites?
A: Yes, it applies to all social media sites that your shop oversees. If you have a Facebook page or Instagram account, it's important to be proactive and regularly check for comments, and then reply as quickly as possible.
Q: How can florists monitor reviews on outside social media posts such as Yelp, Twitter, etc.?
A: It's important that businesses are attentive and aware of their digital footprint. Google My BusinessTM and other brand monitoring tools offer a variety of services that may alert you to posts regarding your business, protect you from fraudulent postings or provide some control on your business' search results. Services like these enable you to quickly respond to any sort of post or review.
Q: What is an easy way to monitor ratings?
A: FTD offers a valuable Online Rating Service that surveys customers when they complete the purchasing process and captures ratings from all of your customers. It also offers customers an easy way to follow up and add constructive comments on their overall experience. In addition, the service screens for fraudulent or problematic ratings. The Online Rating Service helps florists increase their visibility online, make business improvements and ultimately increase sales.
Florists can also seek support and advice from FTD's e-Commerce Specialists or learn more about the Online Rating Service at www.FTDi.com/OnlineMarketingServices/OnlineRating.htm
0