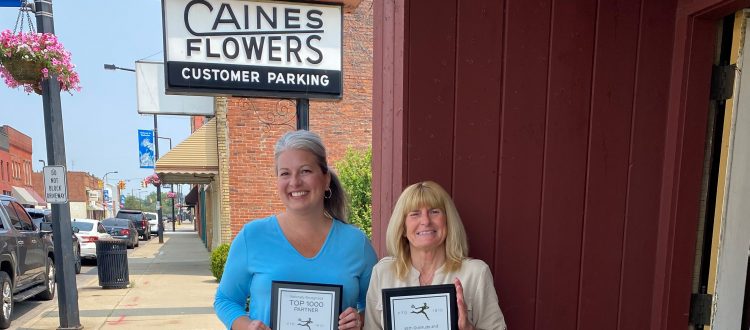 Celebrating 100 Years with FTD – Caines Flowers
FTD is honored to recognize members of our florist network who are celebrating 100 years of membership this year. To commemorate this occasion, we paid in-person visits to our member florists' shops to express our gratitude for their century long relationship with FTD. These florists were presented with an anniversary plaque to display in their storefronts as a token of appreciation from FTD. Join us as we share the hometown stories and celebrate a century of floral excellence with these members.
During these shop visits, we were able to discuss origin stories with several shops, one of which being Caines Flowers in Barberton, OH.
Caines Flowers 
Caines Flowers has been in the same family and in the same location for 102 years – everything there is historical! We spoke with owners, Bunde and Ariel, and they even go as far to say that "Caines feels like you can touch your floral roots and memories at every turn".
"Caines feels like you can touch your floral roots and memories at every turn."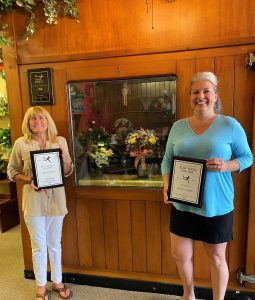 After speaking with this family-owned floral business, it is evident that Caines Flowers takes pride in their long-standing customer base. Customer service is their number one priority and their quality products and services have drawn in generations of customers and support throughout the years. They are a staple in Barberton, and everyone knows them as they are always staying involved in local community/charity events.
This floral business focuses not only on the wonderful community and customer base they have grown, but also on the family ties associated with their shop. Caines is all about family, which can be expected having had a business stay in the family circle for 102 years of operation. Bunde and Ariel said, "if you were born into this family, you work here!" – that surely shows just how evident this bond is.
Caine's history as an FTD member began when they knew they needed to build their business and grow, which they say is one of the best decisions that Bob Caine had ever made. They are happy to have FTD's support, technology solutions as well as general business, and we are just as happy to have them as a member florist.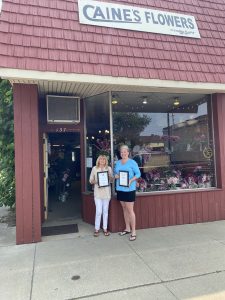 The future of Caines Flowers is looking bright as  Bunde explained that they have a new younger generation in training. Congratulations on 100 years of FTD membership, Caines Flowers!
0