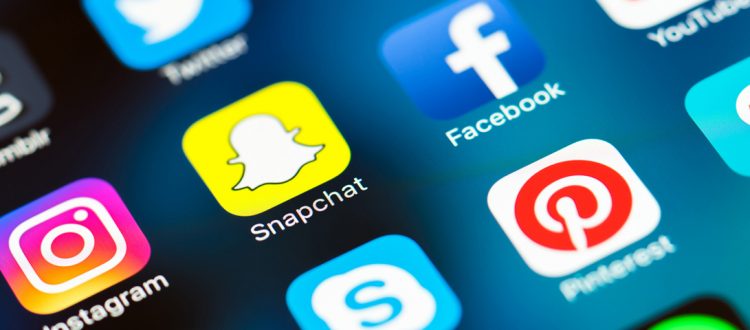 Seven Trends in Social Media and How to Take Advantage of Them
FTD University hosted "Seven Trends in Social Media and How to Take Advantage of Them," a free webinar presented by Krista Neher, CEO of Boot Camp Digital in June. Krista is also an international speaker and author of several books, including the bestselling Social Media Field Guide and Visual Social Marketing for Dummies.
There are so many different types of social media that it can be hard to figure out where to focus your efforts. Krista recommends getting comfortable and proficient with a small number of platforms before expanding. The key is to know where your audience is – are they on Facebook? Instagram? Figure that out and make sure you're there also.
Trend 1: Secure your name on all social media accounts
Secure your brand name on all social media platforms, even if you don't initially plan to use them. Use a helpful service such as www.namevine.com to help you create a consistent online presence. This prevents your name from being in use by somebody else if you do eventually decide to utilize that platform. If you are not using a specific site, you can simply write "This account is not currently being used, but you can learn more about us at ______" on the page.
Trend 2: Consumers are demanding
Customers expect short response times when they interact with you on social media – not monitoring or responding is simply not an option. Forty percent of consumers expect a response within an hour of their communication. If you don't respond, it reflects poorly on your business and makes your otherwise positive marketing platforms seem negative.
Trend 3: Facebook is pay to play
Facebook has been tweaking their algorithms and organic reach is declining. While your free posts aren't getting a lot of reach, Facebook ads are a powerful option. They are low-cost and you are able to target specific locations, ages, genders, interests, etc. Targeting your ads ensures that your money is being spent well and your ads are popping up in front of the people you want to see them.
Trend 4: You need great, not good, content
The average user sees around 1,500 Facebook updates every day. If you want to prevent people from just scrolling past your post, the content needs to be interesting. Quality is more important than quantity – don't post just to post, wait for something that will intrigue your audience.
Trend 5: Video is where it's at
Studies have shown that video is the number one preferred content type. Videos can be easily be recorded on your smartphone and you don't have to have special skills to make them. Krista recommends Animoto, an easy-to-use, inexpensive video editor.
Trend 6: "Real" pictures work best
As Krista put it, business should utilize "real photos, of real things, by real people." Consumers are most like to respond to photos that are "real" and do not look like a perfect, edited bouquet. They like to see flowers in natural settings or customers picking up their bouquets, not just beautiful stock images.
Trend 7: Use smart automation
Automatic is a smart tool – if you use it right. The key to automation is to set it up to respond in a way that you naturally would. Krista recommended IFTT (it stands for If This, Then That). This tool allows you post across multiple social media platforms and it's easy to ensure your makes sense in the context of the post. She also recommended Buffer, a tool to help schedule and manage your posts on all social platforms. Hootsuite and Sprout Social are great options as well.
If there aren't enough hours in the day to make the most of social media, try FTD Market for You. You'll benefit from FTD's experience, professionalism and results-oriented marketing campaigns to help drive local business into your shop and achieve your sales and marketing goals.
To view of a recording of the webinar, visit www.FTDUniversity.com. For FTD University's complete FREE webinar lineup, visit www.FTDi.com/FTDUniversity.
0