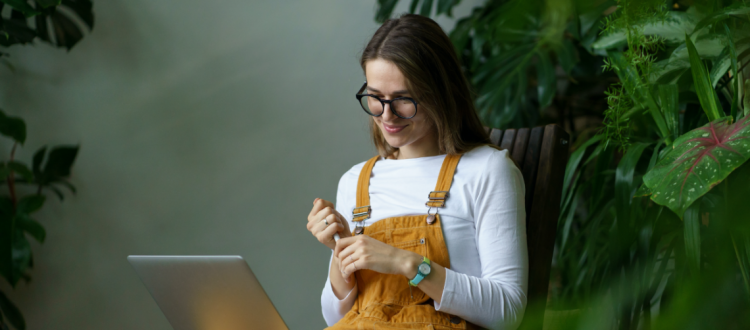 Why Google My Business & Online Listings are Important to the Health of Your Website
Google claims about 91% of the global search engine traffic on the internet, so you want to be sure your business is appearing near the top of the search results page when shoppers use Google to search for local florists. There's so much competition when it comes to getting noticed online that it's more important than ever to have an impressive online presence that gets your business noticed over the competition. That's why having a Business Profile on Google My Business is a key component to elevating your online presence and status.
What is Google My Business?
Google My Business is a free and effective tool that optimizes your online business profile so it's more prominently displayed on the Google search engine. Quite simply, it's one of the most important online directories in which your business should be included. Displaying your shop in online directory listings for local florists and flower delivery makes it easier for potential customers to find your shop. Creating a Google My Business Profile elevates your searchability so it appears more prominently on Google. By creating a Business Profile with Google My Business, customers get a complete snapshot of your entire business all in one place on the Google search engine and Google Maps. Your Business Profile on Google My Business consolidates everything you want potential customers to know about your business, including products and services offered, location, contact information, reviews, and special offers.
Why Do I Need a Google My Business Profile?
Of all the people shopping online for local businesses, nearly 76% of those potential customers that Google a business will visit that shop within a day. The easier it is for customers to find your website online through Google, the more web traffic your site will garner, which will lead to increased sales. When you create a Google My Business account, you can customize and manage your Business Profile, so you can continue to update relevant content and information about your business. The more updated information you feed into your Google Business Profile; the more Google will reward your site by showcasing your business more prominently on local searches. An active website that provides current, relevant product and shop information, positive reviews, and responsive web interaction, the healthier your website will be. The bottom line: Google wants to feature strong, valid businesses on their search engine. So, the more you can keep your webpage updated through Google My Business, the stronger your web credibility will become.
What Should Google My Business Profile Highlight?
Establishing a Google My Business account will not only allow you to manage your Business Profile, but also enable customers to engage with you and give your site more online credibility and visibility. Here are some of the key components to manage your Business Profile and allow Google My Business to work to your advantage.
Business Name & Features: Customers need to know what your business is and what it offers. Have a valid web page with descriptions of available products and services, relevant photos, store location, and events associated with your location. Add specific links to your home page or product pages.
Reviews: Positive reviews, keywords in reviews, and the number of reviews plays an important role in your business' reputation and how your business will be listed in Google. Encourage customers to leave reviews and be sure to interact with them often.
Interaction: The more you interact with customers on your website, the more visibility you have online. You can implement direct messaging or respond to customer questions and reviews to enhance online engagement. Google rewards websites with healthy and timely engagement. Don't forget to add links to your social media and blog pages.
Keywords: Keywords play a large role in your local searchability. Google My Business allows you to incorporate relevant keywords and locations into your Business Profile to increase your searchability for local flower shops.
Learn more about FTD's Business Listings program which manages your Google My Business profile and ensures accuracy on 70+ online directories to maximize your site's appearance in organic search results.
0