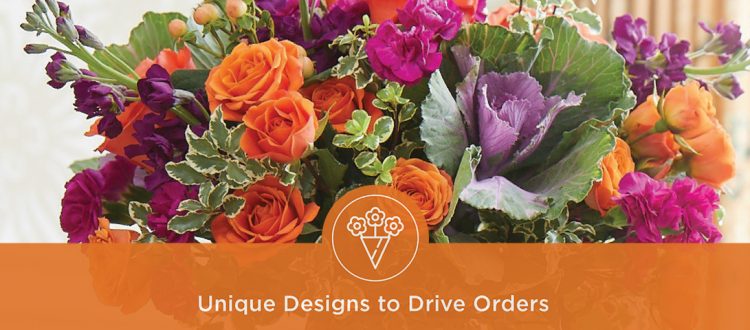 Together We Grow Spotlight on Quality Expert Keith Harbison
Together we grow. Working together for mutual benefit is the foundation of how we believe our partnership with florist partners will be most successful. In an upcoming series of articles, FTD will sit down with various associates that work behind the scenes to ensure that the programs, services and experiences a florist has with FTD are exceptional.
We recently chatted with Keith Harbison AIFD, Senior Manager of Quality Assurance, to learn more about him and why he can relate so well with florists. Keith and his Quality Assurance team's main oversight is order fulfillment by our network of FTD florists. They work one-on-one with members, providing specific coaching to help ensure florists have all the tools and understanding they need to properly fill orders. Read on to learn more about Keith and how he helps FTD florists with this vital process.
Walking in Your Shoes
When Keith Harbison tells florists he understands where they are coming from, he really means it. For 35 years, Keith was a retail florist. Along the way, he managed a store and owned a retail floral shop. In addition, he was an owner and teacher of a floral design school in Chicago, and was inducted into the American Institute of Floral Designers in 1989. In May 2009, Keith took all of his floral and life experiences with him when he began working for FTD.
How do you use your expertise to help florists and what is your ultimate goal for them?
I am lucky to have a team that has the same depth of knowledge in the florist industry as I do. Members immediately connect with us when they know that we have walked in their shoes. There are a lot of moving pieces in a successful floral delivery. The flower orders must be filled accurately with the freshest product – and delivered correctly and on time. We are able to leverage our industry knowledge and help them apply business best practices. My ultimate goal for our members is to have their experience with FTD be successful and profitable. Their successes translate into ours and directly creates a great customer experience.
What is your top tip for florists?
I have a two-part response – Don't be afraid of change, embrace it! And, create a customer-centric culture within your company.
What are you most proud of in regards to your work at FTD? How do you think you help members the most?
I am most proud of the industry experience my team brings to the table. Collectively, the Quality Assurance team has over 140 years of floral industry experience, in addition to our combined 28 years at FTD. When working with members, this gives us a unique perspective on the inner workings of a flower shop, flower design and order execution.
What do you like most about working for FTD?
What I enjoy most about my role at FTD is that almost every day I am presented with a unique set of tasks and challenges. I am lucky to be involved in many areas of the company and quite often I have a vantage point that allows me to offer input at many stages of a project.
What drew you to the floral industry and what do you like most about it?
I started in the industry as a part-time delivery driver. After a short time, I started to design with flowers and quickly found a connection to the systematic approach. Once I added in the creative aspect I was hooked. The floral industry has long been a "family" of likeminded, creative, hardworking people that are always willing to share their talents and time.
What makes you tick personally and professionally?
Personally, I value relationships and find it important to make time to spend with family and friends. I appreciate this at FTD as well. The friendships, collaboration and teamwork keep the work meaningful and fun.
What are some of your personal interests and hobbies?
I feel there are some connections in my personal interests to my professional role. My hobbies include construction projects or building things and cooking/barbequing. Like floral design, these interests have a step-by-step approach and result in a finished product and a sense of satisfaction. I also like to participate in and watch all types of sports with golf being the sport I play most. A little known fact about me is that I designed and built (general contracted) my current home.
What is your philosophy in work and life?
Embrace change, it often leads to growth and don't take yourself too seriously, it will help you enjoy life.
Do you have a favorite flower?
I enjoy any rose variety.
Together We Grow
FTD is continuing to grow and make changes. Our ultimate objective is to focus on the success of our members by identifying opportunities and providing the tools to help them achieve their goals. We want to improve your business and create exceptional customer experiences to grow the floral industry. We are excited to get back to our heritage and focus on our floral businesses – just like we did more than a century ago. When we collaborate with our Florist Partners, we are working towards our mutually beneficial success.
0