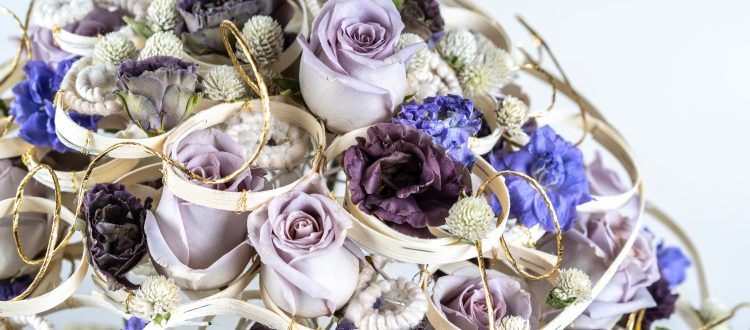 Jennifer Thomasson Represents USA in the 2023 Interflora World Cup
Most of us are familiar with the iconic international event that features an impressive display of athletic competition between the best athletes in the world. However, not as many may be aware that every four years there is also a similar worldwide competition that shines the spotlight on competition between the best floral designers in the world, known as Interflora World Cup. Since 1972, Interflora World Cup has been hosted by different countries around the world, showcasing the most talented floral designers from around the globe. It is the world's most prestigious design competition in the industry, where competitors from over 20 countries battle it out against the clock to create stunning pieces of floral art with the hopes of claiming the title of World Champion.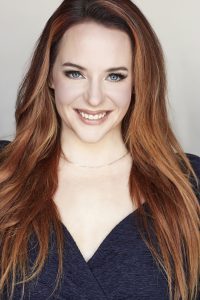 The 2023 Interflora World Cup. will take place in Manchester, England from September 7-9, where competitors will participate in six different heats over three days of competition. This year's theme is "Our Natural World." Competitors will create designs that concentrate on sustainability and natural materials, so judges will be looking for designs that showcase respect for nature and the environment. Competitors will face tough tasks under strict time conditions. The best of the best will be pushed to their creative limits with some tasks given in advance for designers to prepare, while others will be surprise tasks that require quick thinking.
This year, FTD and Smithers-Oasis North America are proud to co-sponsor competitor Jennifer Thomasson AIFD, who will be representing the United States in the Interflora World Cup. Jennifer earned this honor when she won the FTD America's Cup floral design competition against the best floral designers in the country in July 2022. Clearly, Jennifer has proven her floral skills when it comes to tough competition, so now it will be her turn to do it again on the world stage of floristry and go for the gold! We recently spoke to Jennifer Thomasson to learn more about her floral background, how she's developed her love of the industry, and how she's feeling leading up to the 2023 Interflora World Cup.
How did you get started in the floral industry?
Growing up, I was always interested in art and design. I was surrounded by art exhibits, high end interiors, furniture designers, and showrooms to explore. I was the child that was always covered in some sort of paint, glue, dirt, flowers, fabric, or markers. I used anything I could get my hands on to use creativity to express myself and explore where I fit in. I felt in my bones that I was born to be artistic and decided to follow a path toward a graphic design career in the military. When that fell through, I found myself at my local college studying design and in need of a part-time job. After interviewing at a local flower shop, I was given the opportunity to start my artistic journey. Rather quickly, the owner of the floral shop noticed that I had a knack for the art form, using flowers to implement 2 dimensions into the 3rd, while taking note of form and space. Within the first month on the job, I knew I had found my field and that floristry was where I was meant to be.
"I knew I had found my field and that floristry was where I was meant to be."
Click the images below to view gallery.
Photos courtesy of Jennifer Thomasson AIFD
Briefly tell us about your floral design background.
I started working for a few flower shops when I was a teenager and eventually opened my own shop at 23. Since then, I have become an accredited member of the American Institute of Floral Designers (AIFD), Professional Floral Communicators International (PFCI), and European Masters Certification (EMC). I also contribute my knowledge while touring as an Education Specialist for Teleflora, lead instructor at the Dr. Delphinium Design Institute in Dallas, Texas, and featured designer for industry publications, networks, and podcasts. I am the sole proprietor of Jenny T. Floristry, and the newly published author of the design books Perishable Poetics: Manifesting Emotion Through Contemporary and Endless Fluorescence: Transformative Contemporary Dried Floral Design. I also hold the title of CEO and Product Developer for Meraki Floral Tools, a new tool company and resource worldwide.
I have been honored to be part of a number of prestigious floral events, including my role as a presenter at the AIFD National Symposium in 2015, 2018, 2022, and 2023, the representative for North America at Fleuramour in 2016 and 2018, an AIFD Team Designer at the Philadelphia Flower Show in 2016 and 2017, a member of the White House Christmas decorating team, and a dynamic speaker and educator for various schools and groups.
 Why do you want to compete in the World Cup?
Floristry is my life. Anyone who knows me knows that I live and breathe the floral world. To be at the World Cup, surrounded by the best that there is in the global industry, is the ultimate dream come true. To be inspired by design, nature, emotions, and the intimacy that comes with all of that couldn't be more human. It's a celebration of the highest form in this industry, and to be recognized as the individual to represent my country is a true honor that I am so blessed to have. Simply put: dream, human, honor.
"Floristry is my life. Anyone who knows me knows that I live and breathe the floral world. To be at the World Cup, surrounded by the best that there is in the global industry, is the ultimate dream come true."
What are you most looking forward to at the World Cup?
I'm excited to see what all the other competitors design, and the concepts and stories they have to tell. Being inspired by each other through the love and respect of the art seems like a worthy prize.
What has your road to the World Cup looked like so far?
I have taken the time to create unapologetically, make mistakes, form concepts, trust myself, and just play around with being creative. At this point, it's all about building ideas and seeing where it takes me.
What are you hoping to learn and/or take away from the competition?
I'm looking forward to meeting new floral friends from around the world I can go visit, as well as with whom I can continue to share my love of the industry.
FTD, Smither-Oasis North America and all of Jennifer's supporters wish her lots of luck at the 2023 Interflora World Cup and can't wait to see her art and passion for the industry come to life with her floral designs!
0