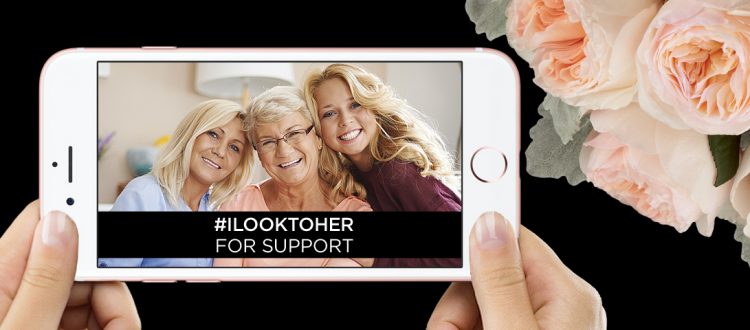 Celebrate Extraordinary Women with FTD and #ILookToHer
Extraordinary women are all around us – the mothers who are always ready with an encouraging word, the friends who have had our backs since childhood, the wives who somehow know what we need before we even ask.
FTD's #ILookToHer campaign seeks to honor these women. The consumer-focused marketing campaign is kicking off on Women's Day, March 8, with a flower bouquet giveaway in Chicago. The celebration will continue at the Philadelphia Flower Show with a flower giveaway on March 11. FTD will also promote the #ILookToHer campaign in Better Homes and Gardens magazine and at O'Hare International Airport's United Airlines terminal.
Women's Day is celebrated around the world every year on March 8.  It has been celebrated in the U.S. since 1909 as an opportunity to reflect upon the achievements of women as a whole as well as the individual women in our lives.
Women's Day is celebrated in a number of different ways around the globe, with flowers frequently playing a starring role. In Italy, women are traditionally presented with little yellow mimosa flowers. Mimosas are also popular in Russia, as are roses. In Vietnam, men present flowers to their female managers and colleagues as well as their wives.
FTD Florist #ILookToHer Sweepstakes
As a thank-you to our member florists and in honor of the women who inspire us all, the FTD Florist #ILookToHer Sweepstakes will award eight round-trip flights for two March 8 through May 3, 2017. Enter the sweepstakes below and share a photo of a woman who inspires you and tell us what you look to her for.  One winner will be chosen each week. For complete contest rules, visit FTDi.com/ILookToHer.
0