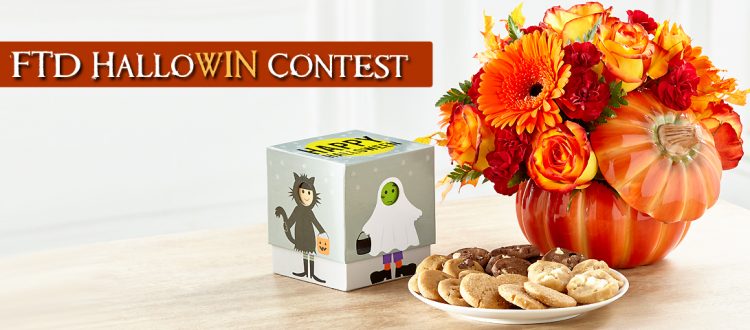 Embrace the Halloween Spirit (and Win a Prize!)
It's time to scare up Halloween sales! While Halloween doesn't have a reputation as a "floral holiday," there are still opportunities to be enjoyed.
The National Retail Federation (NRF) reports that more than 179 million Americans will celebrate Halloween this year, up from 171 million in 2016. All of that celebrating will come with an impressive price tag – an estimated $9.1 billion will be spent on Halloween festivities, up from $8.4 billion in 2016. That averages $86.13 per celebrant.
How can your shop capture part of that spend? Along with costumes and candy, the NRF reports that $2.7 billion will be spent on decorations and $410 million will be spent on greeting cards. If you haven't already, share on social media and in-store signage that you sell these items. You can download easy-to-share fall-themed social media images at FTDi.com/LocalMarketing.
Not sure which products to promote? According to the Society of American Florists' 2016 fall holiday survey, the following were the best-selling Halloween items last year:
Halloween-themed flowers
Halloween giftware
Fall-themed plants
Artificial flowers
Are you ready to do some trick or treating of your own? Try your hand at the FTD HalloWIN Contest below. We are giving six EIGHT lucky FTD Member Florists a $50 Visa gift card between October 23 and 31!  Winners will be listed in the comments section below.
0