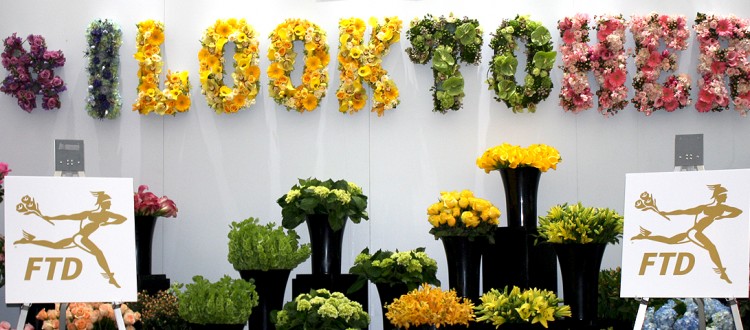 FTD Celebrates Women's Day at Nation's Largest Flower Show
FTD was proud to be  the official sponsor of Women's Day at this year's Philadelphia Flower Show, the largest and longest-running horticultural event in the United States. The show's audience is primarily women and flower lovers and is an annual tradition for many grandmothers, moms, daughters and sisters.
To celebrate Women's Day on March 8, our team distributed 10,000 tulip and iris bouquets that were generously donated by Sun Valley Floral Farms. The bouquets were wrapped in clear plastic sleeves promoting Women's Day and FTD's #ILookToHer social media campaign. Attendees were encouraged to snap pictures in front of the FTD exhibit, which featured flowered letters spelling out #ILOOKTOHER, and share the pictures on their social media channels.
This year's show theme, "Explore America," celebrated the centennial of the National Park Service. Throughout the show, guests enjoyed wildflowers, desert blooms, coastal and meadow flora, fragrant pinelands and ancient redwood trees. Displays were inspired by iconic American parks, including Acadia, Cape Cod, Valley Forge, Shenandoah, Yellowstone, Yosemite and many others.
The Flower Show dates back to 1829 and has been honored as the best event in the world by the International Festivals & Events Association.
4