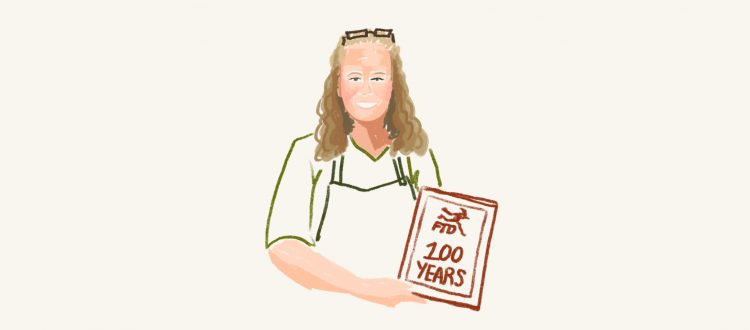 A Texan Desert Flower: Celebrating 100 Years of Davis Floral Co
Rita Webb is a born and bred Texan celebrating 100 years as an FTD Member at Davis Floral Co in Brownwood, TX. The shop has come a long way since her relatives started selling plants from their front porch in 1907, making it a 114-year-old business. They're now in a historic downtown location with ornate window displays, an array of gift merchandise, and three impressive walk-in coolers to keep fresh cuts alive during the Southwest summers.
After more than a century of business, the Davis Family knows how to follow market trends. One early market were the men from the local United States National Guard training center, Camp Bowie. These far-from-home cadets would frequently send their girlfriends flowers through Davis Floral Co or stop by before a date with a local girl for a single stem. And these days, after a year of missed proms, there were lots of eager corsage and boutonniere orders to make up for the missed festivities. Texan girls will also occasionally order a nosegay bouquet, which is essentially a smaller arrangement easier to carry around from pictures to dinner and even on the dance floor.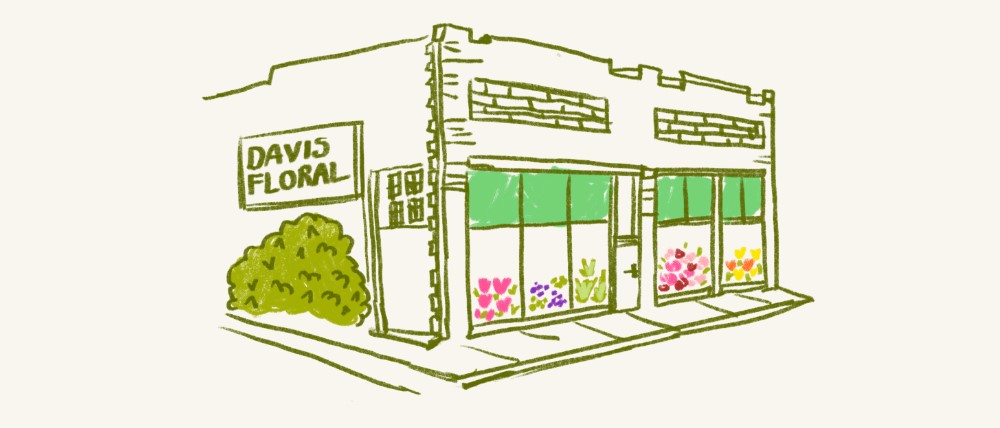 Dabbling in event management, Rita prefers working with fresh cuts and focusing on the product. "I don't mind doing events but we're a three-person crew right now with my two daughters, and you need a team of professionals to make the event worthwhile," said Rita. She plans on expanding her staff once events pick up and, "…people start realizing they can go back to work." That way, she can continue the tradition of hosting apprenticeships for aspiring florists.
When it comes to holidays at the shop, Valentine's Day and Mother's Day are by far and away the busiest times for Rita and her family. Customers need the flowers for that specific day, so it takes a massive effort to prepare the natural, fragile product. Rita hopes that more people approach the next peak season with empathy for the florists' dilemma, understanding that real people are working hard behind their bouquets to make a fantastic gifting moment possible. She also thinks, "…you could try sending your loved ones flowers any day of the year! It doesn't just have to be once or twice a year." Or you could send appreciation flowers Rita's way the week after; her favorite is a classic red rose.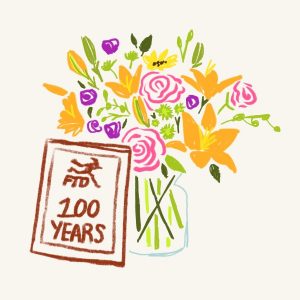 Davis Floral Co has unsurprisingly become a pillar of the Brownwood community, catering towards town events throughout the decades. "We do the chamber of commerce events, downtown festivals, rodeo parade, Christmas parade, and Sip & Strolls." Rita further explained Sip & Strolls as a neighborhood gathering where local wineries sponsor drinks and hors d'oeuvre as you walk through the downtown shops after hours. One of her favorite community engagements was hosting school field trips for career days where kids would get a shop tour, participate in hands-on flower crafts, and get a small plant to take home, with the knowledge to keep it growing. "We tried to plan those visits around Mother's Day, so the kids would have something cute to give to mom."
Once events like these gain more traction, Rita hopes to open a greenhouse and provide landscaping services. "I love gardening; I'm growing okra and tomatoes right now. It's fun to be self-sufficient in small ways," Rita said. Plants have gained popularity within the last year, as people are exploring hobbies more. Besides her gardening goals, Rita "… doesn't know how to predict the future [of her shop]" and is focused on getting back to basics. Her advice to aspiring florists is to be prepared to put in the time. "Floristry is a lot of hard work, so start on one thing and do it really well because it's easy to complicate things. There it is! That's the secret to over 100 years of flowers."
0