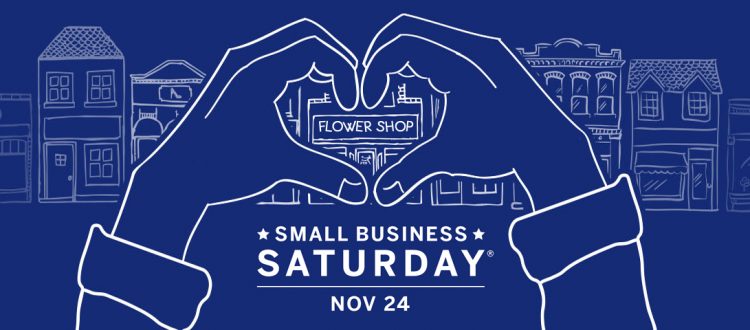 Great Things Come in Small Packages
The big box and national stores have already gotten a jumpstart on the holiday season, enticing shoppers with special pricing, offers and events. Yet, small businesses are the backbone of the economy and local communities, so it's important that neighborhood stores work to generate spending as well. Your support and connections to the community sets small businesses apart. As a local florist, you know your customers and can offer them personalized service.
So how do you enhance the shopping experience even more and also get the holiday shopping season going? One of the ways you can encourage customers to start shopping early is by participating in Small Business Saturday, which is right around the corner.
This year's Small Business Saturday falls on November 24, the day after Black Friday. This designated day was established by American Express eight years ago to encourage holiday shoppers to support the small businesses that make communities strong. Last year, an estimated 108 million consumers reported shopping or dining at local, independently-owned businesses on Small Business Saturday, per a study commissioned by American Express and the National Federation of Independent Businesses. The study also noted that shopping small generated approximately $12 billion in spending.
To get started promoting Small Business Saturday for your flower shop, American Express offers a Shop Small Studio to help you promote your store's participation. The site offers free downloadable materials for your storefront, website and social media. You can customize the materials to promote special offers and what makes your shop unique – all to encourage your community to shop with you. The site also offers articles, how-to videos and tips that are full of Ideas and creative inspiration.
Small Business Saturday is an easy way to kick-off the holiday season and generate traffic to your store. The key to success is finding a way to make this more than just about a one-day event and establish loyal customers for repeat business. Here's to you and another busy and triumphant holiday season!
0