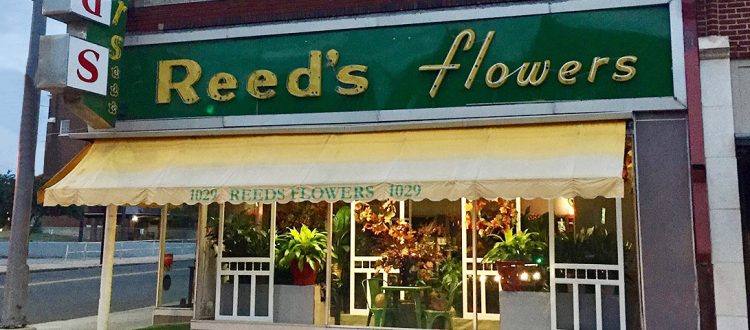 FTD Florist Spotlight:
FTD Makeover Magic Winner
Reed's Flowers, located in Waco, TX, was selected as the winner of the 2016 FTD Makeover Magic contest. This family-run shop is a Waco institution, operating continuously since 1930, and an FTD Member Florist since 1932. FTD Education Consultant and merchandising expert J. Keith White AIFD spearheaded the makeover in late October. Keith and third-generation shop owner Debbie Reed shared their thoughts on the makeover with FTD.
Why did you choose to enter the FTD Makeover Magic contest?
DR: We wanted the makeover because this is an older shop and we want to get more modern, more attractive, so people will come in and browse more since the downtown Waco area is growing more with shoppers. There haven't been many changes in so long, so this will be a great change for the employees and customers.
What are you hoping the long-term result of the transformation will be?
KW: Employee enthusiasm and continuing to celebrate the history of this wonderful, traditional shop.
DR: For the future, we want to continue to keep modern, get more walk-in customers and become more successful in the many years to come.
Keith, what were your goals with this transformation?
KW: To be able to maintain the heritage of the shop along with a touch of modernization and increased merchandising. I also wanted to create a front window concept that could be a jumping-off point to design beautiful displays dedicated to the changing seasons.
What do you like most about the makeover?
DR: I'm glad that we painted and really like the way the colors turned out. The containers are all really cool and there's a lot more product out on the floor.
KW: Being able to incorporate several seasons and themes throughout the store, including fall, Christmas, wedding and baby. I also love that we were able to work in keepsakes from Reed family history, including the enlarged photos on the wall and framed mementos.
Check out more photos of the transformation at Facebook.com/MercuryNetwork!
1