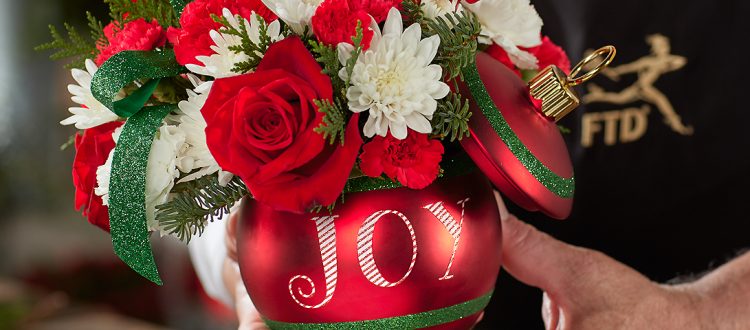 Six Steps to the Perfect Holiday Open House
The first step to a successful holiday season is to nail your open house. You can take advantage of a captive audience who aren't yet embroiled in their own holiday preparations, and you'll be top-of-mind when they need holiday arrangements.
Here are six strategies for kicking the holiday season off right.
1
Promote whole-house decorating
Go beyond the tabletop and show your customers that you can be their go-to source for decorating the whole house. Display pictures of your past design work and list the areas of the home that you are available to decorate, such as mantles, stairways, outdoors and even the Christmas tree itself.
2
Invite the whole family
Don't let the lack of a babysitter keep guests from attending your event. Set up a child-friendly area in a corner of your shop with snacks, crayons, coloring sheets and other activities. Position a member of your staff to oversee this area just in case your smallest guests get overly boisterous.
3
Partner with musicians and caterers
Rain in costs by inviting local musicians and caterers to be part of your event. This can be a win-win for all involved – you eliminate the costs of providing music and food, and the other vendors have the opportunity to showcase their talents and land more business of their own.
4
Give back to the community
To share the cheer, consider donating a set percentage of sales from the open house to a local charity that will help provide a happy holiday to those who might not otherwise enjoy one. Display a sign at the event to let attendees know about your planned donation.
5
Offer a pre-book discount
Lock down business before holiday craziness sets in by offering a pre-book discount on a set menu of Christmas bouquets. This will also help you gauge which bouquets are likely to be popular during the holidays and guide your purchasing.
6
Promote your event with custom content
With free apps such as Canva and Word Swag, you can easily create impressive custom social media content to promote your event. Just plug your information into the existing templates and drop in pictures of your own work. No time for marketing? Contact FTD's Market for You team. Our specialists will create custom posts on your behalf to help drive local business.
0