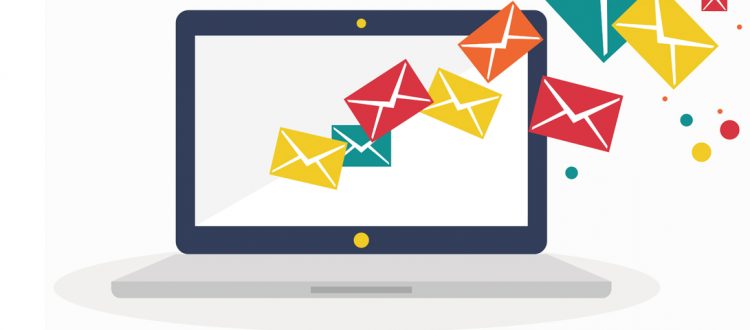 9 Steps to Effective Emails
There's no doubt that there has been a rapid increase in the use of social media platforms like Instagram, Twitter, Facebook, Pinterest, YouTube, Tumblr and more. With so many popular options for marketing to consumers, it may seem like sending out emails is a bit "old school." But before you start thinking that email is dead, consider these facts…
Nearly 4 billion people use email, far greater than any social media platform.
Studies estimate that 85-91% of consumers check their emails daily.
More than half of email users check their inbox first, before viewing social media sites.
Before making a purchase, almost half of all emails users check email for any special promotions. People who buy products marketed through email spend nearly 140% more than those who do not receive email offers.
Approximately 80 percent of all emails sent out make it to the inbox. Since your emails are usually sent to a subscriber list, your marketing is direct, not random. In other words, you are in control, not algorithms.
You can include more details in emails than many social media platforms.
Email remains cost-effective and the most efficient way to reach customers. Here are a few tips to help ensure that your emails get noticed, opened, clicked-through and results:
1
Build and maintain your subscriber list.
A clean, current list will help to ensure that your emails get to the right place.
2
Write an enticing subject line.
It should accurately describe the email content and encourage the recipient to open it. But with that, make sure your subject line doesn't "scream," by avoiding all caps and excessive use of exclamation points. Doing so also helps to keep emails out of the spam folder.
3
Have a focused message.
Emails are often sent for special promotions, product or service updates, or as an e-newsletter. Each message should convey something valuable, such as an offer or discount, or even helpful information. Include a call-to-action, whether it appears in the subject line, within the text, at the conclusion, or all of the above!
4
Make sure your format is legible on all devices.
More than half of all opened email is done so on mobile devices like cell phones and tablets. To help with navigation, use a single column template, increase type size, and make the call-to-action easy to find and click.
5
Include contact information.
Make sure it's easy for a recipient to contact you with any questions or to place an order. Provide a link to your website, a customer service phone number or other point of contact.
6
Add beautiful, colorful images.
Visuals add interest and help recipients to quickly understand the point of the email.
7
Proofread.
Have an associate review it to make sure the information is clear, all links work, and that there are no spelling or grammatical errors.
8
Timing is everything.
Studies have shown that it is better to send emails in the evening, as the highest open rates are between 8 p.m. and 4 a.m. In addition, emails sent on weekends typically perform better than those sent during the week.
9
Track your results.
See how many emails successfully went into inboxes, were opened, clicked-through, and resulted in a sale or response.
Email may seem like an obsolete way to reach consumers, but it is still relevant and an extremely effective marketing tool.
Learn more about FTD's email marketing program at www.FTDi.com/EmailMarketing.
0