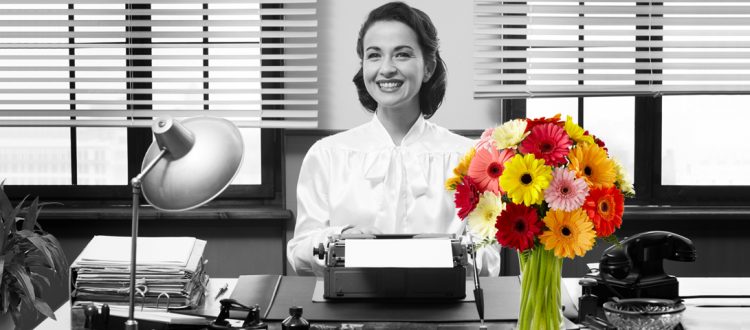 Have Your Best-Ever Administrative Professionals Week
Administrative Professionals Week is right around the corner! Celebrated since 1952, the holiday honors the more than 22 million administrative and office support professionals in the United States. This year, the celebration will run from April 24-28.
According to SAF's 2016 post-Administrative Professionals Week (APW) survey,  the shops that benefitted most from the holiday were those that actively promoted it. The following, among others, were listed as top reasons for increased 2016 sales:
Increased advertising and promotions
Expanded territory or new locations
Of those factors, increased advertising was the most-cited reason for a boost in sales, with 43 percent of respondents crediting it for growth. How can you use this to your advantage?
Social media: If you're not already, actively promote APW on your social media channels. On the Friday before the celebration kicks off, remind customers that they can pick up same-day arrangements to honor the administrative professionals in their workplaces. If you want to show some of the bright and beautiful FTD bouquets your shop offers, head to our Local Marketing page to download social media images.
Store signage: Hang banners or place a sign on the sidewalk advertising cash-and-carry APW bouquets. If someone has forgotten APW, your sign might save the day and be the reminder they need as they head into work!
Email promos. Send out an email blast encouraging your customers to call in their APW orders right away. Also let them know that your cooler will be stocked for the celebration.
Last but not least, make sure you have a good product mix available in your shop. According to SAF's survey, cut flowers accounted for 79 percent of Administrative Professionals Week sales. Flowering plants represented 13 percent and green plants represented 11 percent.
Does your shop actively promote APW? Tell us in the comments!
0