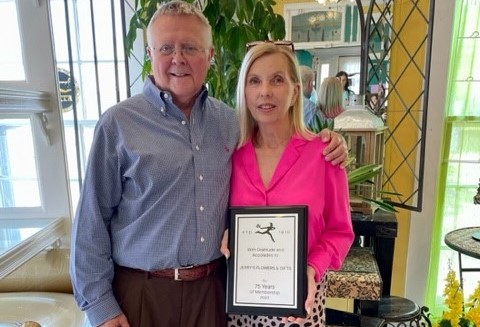 Celebrating 75 years with FTD – Hometown Stories
FTD is thrilled to recognize those members of our florist network who are celebrating 75 years of membership this year. In honor of this occasion, we recently paid in-person visits to our member florists' shops to express our gratitude for their long-standing relationships with FTD. To commemorate this milestone, these florists were presented with an anniversary plaque to display in their storefronts as a token of appreciation from FTD. Celebrating 75 years of membership is a milestone in its own right, but imagining the stories of these shops operating decade after decade is a story worth telling.
During these shop visits, we were able to discuss origin stories with several shops, one of which being Jerry's Flowers & Gifts in Louisville, MS.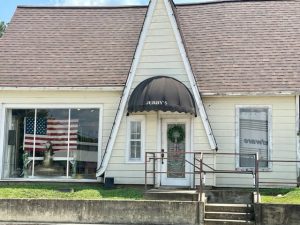 Jerry's Flowers & Gifts 
Jerry Baker Adams started her floral business in 1943. During this time, her husband was serving in the army in WWII. When her husband returned home from the war, he joined her in the business. Since then, the business has been gifted to their daughter and son-in-law, who continue to operate as a full service florist to this day. Their daughter has always been involved in her parent's shop, stating, "I grew up in the business. Actually, my first playpen was a flower box."
As the floral industry grew, this family knew that they needed an avenue to connect with and service their local cusomers as well as out of state people with connections to their hometown. "FTD was the perfect fit, our customers love being able to call and have us "FTD" their loved ones flowers," said Jerry's daughter.
"Our customers love being able to call and have us "FTD" their loved ones flowers."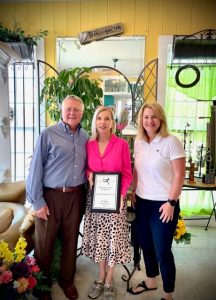 Jerry's Flower's and Gifts feel blessed with a wonderful customer base, operating with the belief that good customer service is the key to their success. They connect to their local community as well, gifting donations of flowers for various charitable and non-charitable events, whilst promoting the floral industry. In the future, Jerry's Flowers and Gifts look forward to embracing the new challenges and changes in the industry and with FTD, navigating a positive future for the next generation. "Thanks FTD for a great 75 years!"
0